Excel in the World of Cloud Computing--Pass the AWS Solutions Architect & Developer Exams! This E-Learning Bundle by Linux Academy collects 2 courses valued at $278 for just $19, knocking 93% off the original price!
Become a job-ready developer by building a portfolio of real-world apps and interacting 1-on-1 with the best mentors in the field with Interactive Coding Bootcamp. Jump into this 12-week curriculum for 92% off!
Indie Gala Hump Day Bundle 29 collects Kung Fury: Street Rage, She Wants Me Dead, Cranium Conundrum, SparkDimension, The Atomy, Space Incident, Minimized and more
Pay What You Want: White Hat Hacker Bundle - Master Penetration Testing with 7 Courses (60+ Hours) on Hacking Node.js Apps, Windows OS, Wi-Fi Devices & More for a pay what you want price!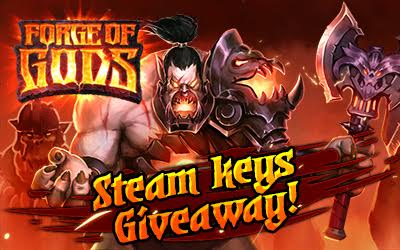 We're giving away 8000 Steam keys to Forge of Gods: Infernal War DLC - a premium addon for a Free-To-Play RPG with mostly positive reviews on Steam,
Random Active Game Bundles