Want to be a full-fledged, employable coder? Dive into this comprehensive course on all things coding, complete with hundreds of lectures on must-know web technologies and techniques with The Complete Web Developer Course for just $14.99 on Udemy
IGB Cyber Monday Deals - Make sure to use the voucher code CYBERMONDAY20 for extra 20% off all eLearning bundles. Take your pick between Design, Business, IT, Photography, Development or other bundles.
Runestone Keeper (DRM-free), RollerCoaster Tycoon® 2: Triple Thrill Pack, Devil Daggers, Runestone Keeper, Stronghold Crusader 2, Prison Architect, Punch Club, Miscreated (Early Access)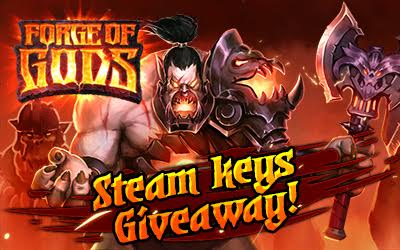 We're giving away 8000 Steam keys to Forge of Gods: Infernal War DLC - a premium addon for a Free-To-Play RPG with mostly positive reviews on Steam,
With a free 60-day membership you'll be entitled to two free audiobooks of your choice (that you'll keep for life) and discounts on unlimited additional books. After 60 days trial it's $14.95/mo, if you don't like it you can cancel anytime and keep the free books!