From Excel to Access, 10 Courses (56+ Hours) to Master All the Essential Microsoft Office Programs. Pay What You Want price includes courses on Microsoft OneNote 2016 and Microsoft Access, beat the average to get 8 more lessons!
In this course, you'll cover PMP topics, and ensure you have the preparation to ace the certification exam. Project management is a lucrative and growing career path, and a PMP certification will put you right on track!
Pay What You Want: White Hat Hacker Bundle - Master Penetration Testing with 7 Courses (60+ Hours) on Hacking Node.js Apps, Windows OS, Wi-Fi Devices & More for a pay what you want price!
Bundle Stars Demon Bundle collects Kholat, Lucius 2, Postal 2, Postal 2 Paradise Lost DLC, Silence of the Sleep, This Book is a Dungeon, Zombie Vikings, I Shall Remain, Albino Lullaby Episode 1 and more ,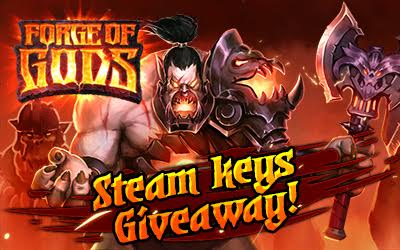 We're giving away 8000 Steam keys to Forge of Gods: Infernal War DLC - a premium addon for a Free-To-Play RPG with mostly positive reviews on Steam,