Fancy yourself a top-seller of goods on Amazon or eBay? The process isn't complex to learn. Source and rebrand products from Alibaba, sell them via the Fulfilled By Amazon program, and use marketing tactics to increase sales.
Are you familiar with self-driving cars? Speech recognition technology? These things would not be possible without the help of Machine Learning--the study of pattern recognition and prediction within the field of computer science.
Runestone Keeper (DRM-free), RollerCoaster Tycoon® 2: Triple Thrill Pack, Devil Daggers, Runestone Keeper, Stronghold Crusader 2, Prison Architect, Punch Club, Miscreated (Early Access)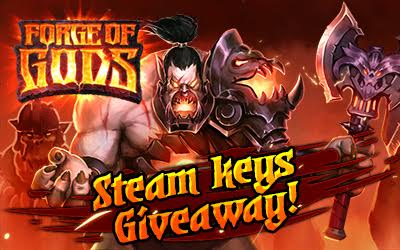 We're giving away 8000 Steam keys to Forge of Gods: Infernal War DLC - a premium addon for a Free-To-Play RPG with mostly positive reviews on Steam,
With a free 60-day membership you'll be entitled to two free audiobooks of your choice (that you'll keep for life) and discounts on unlimited additional books. After 60 days trial it's $14.95/mo, if you don't like it you can cancel anytime and keep the free books!