Ever wondered what Linux is all about? After all these years, the word "Linux" is still shrouded with mystery? Well that's bad...but not too bad, because this bundle will get you going with more than you asked for!
Want to be a full-fledged, employable coder? Dive into this comprehensive course on all things coding, complete with hundreds of lectures on must-know web technologies and techniques.
Runestone Keeper (DRM-free), RollerCoaster Tycoon® 2: Triple Thrill Pack, Devil Daggers, Runestone Keeper, Stronghold Crusader 2, Prison Architect, Punch Club, Miscreated (Early Access)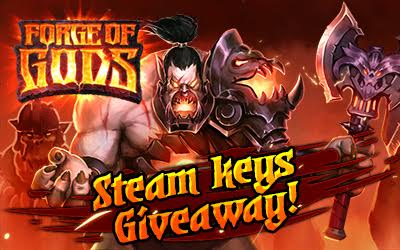 We're giving away 8000 Steam keys to Forge of Gods: Infernal War DLC - a premium addon for a Free-To-Play RPG with mostly positive reviews on Steam,
With a free 60-day membership you'll be entitled to two free audiobooks of your choice (that you'll keep for life) and discounts on unlimited additional books. After 60 days trial it's $14.95/mo, if you don't like it you can cancel anytime and keep the free books!