You can never be too safe on the Internet, no matter if you are just a home user or running a bunch of sites, the security is always an issue. So learn to protect yourself with this 6 video courses, ranging from hacking basics to Mac OS X, Wordpress Security and more!
Master all of Apple's major programming tools, from Swift to WatchKit, with lifetime access to a full-spectrum of iOS training and new classes added monthly. This subscription has you covered with courses on everything iOS, and keeps you covered as new technology is released.
Runestone Keeper (DRM-free), RollerCoaster Tycoon® 2: Triple Thrill Pack, Devil Daggers, Runestone Keeper, Stronghold Crusader 2, Prison Architect, Punch Club, Miscreated (Early Access)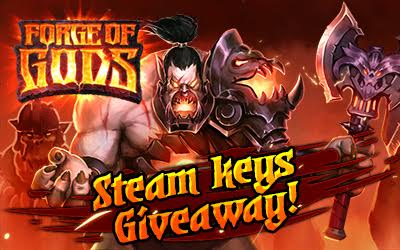 We're giving away 8000 Steam keys to Forge of Gods: Infernal War DLC - a premium addon for a Free-To-Play RPG with mostly positive reviews on Steam,
With a free 60-day membership you'll be entitled to two free audiobooks of your choice (that you'll keep for life) and discounts on unlimited additional books. After 60 days trial it's $14.95/mo, if you don't like it you can cancel anytime and keep the free books!