Whether you're a data scientist yourself or a business professional looking for a powerful tool, Data Analytics Mastery Bundle will have you confidently analyzing data in no time.
Pay What You Want for 12 fantastic and useful programs in this 2016 Macintosh bundle! Includes 12 Apps to clear your hard drive (the right way), Enhance Audio, monitor Track Device Activity & so much more! Don't miss out on this deal.
Indie Gala Hump Day Bundle 29 collects Kung Fury: Street Rage, She Wants Me Dead, Cranium Conundrum, SparkDimension, The Atomy, Space Incident, Minimized and more
Pay What You Want: White Hat Hacker Bundle - Master Penetration Testing with 7 Courses (60+ Hours) on Hacking Node.js Apps, Windows OS, Wi-Fi Devices & More for a pay what you want price!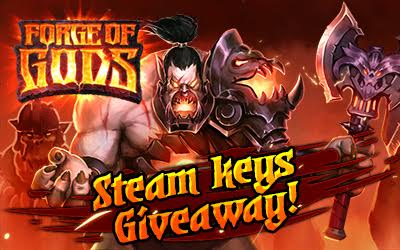 We're giving away 8000 Steam keys to Forge of Gods: Infernal War DLC - a premium addon for a Free-To-Play RPG with mostly positive reviews on Steam,
Random Active Game Bundles