Fill your toolbox with everything you need to be a Unity 3D whiz with the amazing Unity 3D Game Building! You can even get Unity Analytics for FREE with this special offer from IGB Deals!
"Cloud computing" refers to a model of network computing where a program runs on connected servers rather than on a local computing device such as a PC, tablet or Smartphone. This series of courses will make you a pro when it comes to anything cloud-related.
Learn to code! This collection of online courses covers everything you need to know about Google Go, Python, Scala, JavaScript, Ruby, Java, Angular 2, Swift 3, HTML5, Ruby on Rails, Git and more.
Up to 90% off plus special vouchers - Black Friday Sale Roundup - 1000 games on sale at GamersGate, Daily deals over Amazon, FREE mystery game with every purchase at Green Man Gaming, Black Friday Week Sale at Bundle Stars - and more to come!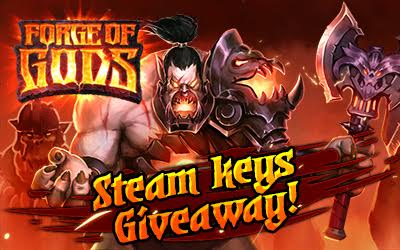 We're giving away 8000 Steam keys to Forge of Gods: Infernal War DLC - a premium addon for a Free-To-Play RPG with mostly positive reviews on Steam,
Random Active Game Bundles