Fancy yourself a top-seller of goods on Amazon or eBay? The process isn't complex to learn. Source and rebrand products from Alibaba, sell them via the Fulfilled By Amazon program, and use marketing tactics to increase sales.
Here's a surefire way to increase your desirability by employers everywhere: learning and improving at professional Web design skills. Master Web Design with 9 Courses & 57 Hours on Responsive Design, Rapid Prototyping, HTML, CSS, Photoshop & More
Learn to code! This collection of online courses covers everything you need to know about Google Go, Python, Scala, JavaScript, Ruby, Java, Angular 2, Swift 3, HTML5, Ruby on Rails, Git and more.
Up to 90% off plus special vouchers - Black Friday Sale Roundup - 1000 games on sale at GamersGate, Daily deals over Amazon, FREE mystery game with every purchase at Green Man Gaming, Black Friday Week Sale at Bundle Stars - and more to come!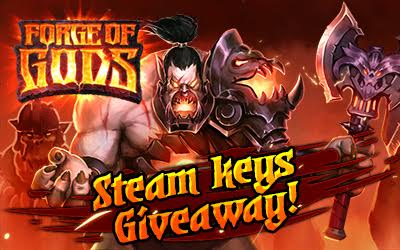 We're giving away 8000 Steam keys to Forge of Gods: Infernal War DLC - a premium addon for a Free-To-Play RPG with mostly positive reviews on Steam,
Random Active Game Bundles