Python is one of the most popular programming languages today, enabling developers to write efficient, reusable code. Here, you'll add Python to your repertoire, learning to set up your development environment, master use of its syntax, and much more.
To save them, you must destroy them… Is essentially the mantra behind ethical hacking. Breaching a network for the purpose of finding Zero-day-vulnerabilities is an incredibly useful tool that many organizations readily employ to ensure their own security. Pay what you want with this special offer from IGB Deals!
Learn to code! This collection of online courses covers everything you need to know about Google Go, Python, Scala, JavaScript, Ruby, Java, Angular 2, Swift 3, HTML5, Ruby on Rails, Git and more.
Up to 90% off plus special vouchers - Black Friday Sale Roundup - 1000 games on sale at GamersGate, Daily deals over Amazon, FREE mystery game with every purchase at Green Man Gaming, Black Friday Week Sale at Bundle Stars - and more to come!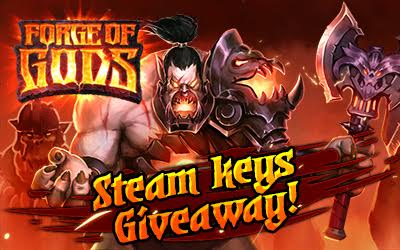 We're giving away 8000 Steam keys to Forge of Gods: Infernal War DLC - a premium addon for a Free-To-Play RPG with mostly positive reviews on Steam,
Random Active Game Bundles