Get everything you need to start building your own epic PC and mobile games with this seven-part package. Includes tons of assets! Game developers rejoice!! Includes Game Guru + DLC, tutorials and assets!
Pay What You Want: White Hat Hacker Bundle - Master Penetration Testing with 7 Courses (60+ Hours) on Hacking Node.js Apps, Windows OS, Wi-Fi Devices & More for a pay what you want price!
Learn to code! This collection of online courses covers everything you need to know about Google Go, Python, Scala, JavaScript, Ruby, Java, Angular 2, Swift 3, HTML5, Ruby on Rails, Git and more.
Up to 90% off plus special vouchers - Black Friday Sale Roundup - 1000 games on sale at GamersGate, Daily deals over Amazon, FREE mystery game with every purchase at Green Man Gaming, Black Friday Week Sale at Bundle Stars - and more to come!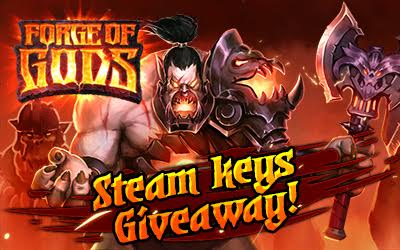 We're giving away 8000 Steam keys to Forge of Gods: Infernal War DLC - a premium addon for a Free-To-Play RPG with mostly positive reviews on Steam,
Random Active Game Bundles