Learn to master Construct 2, and you'll be in the company of top-rated games on Steam and the App Store that were also created with this engine. Plus this course will have you building games from scratch, so by course's end you'll have 60 real operating games under your belt.
Set a solid foundation with ReactJS, and you will be prepared to tackle any programming obstacle that presents itself. ReactJS is also extremely versatile, and veteran coders will be delighted at the bevy of flexible options available through ReactJS
Learn to code! This collection of online courses covers everything you need to know about Google Go, Python, Scala, JavaScript, Ruby, Java, Angular 2, Swift 3, HTML5, Ruby on Rails, Git and more.
Up to 90% off plus special vouchers - Black Friday Sale Roundup - 1000 games on sale at GamersGate, Daily deals over Amazon, FREE mystery game with every purchase at Green Man Gaming, Black Friday Week Sale at Bundle Stars - and more to come!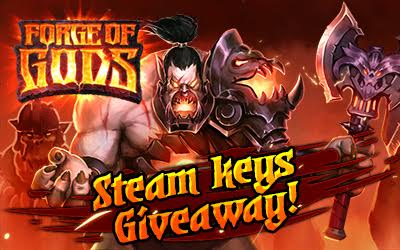 We're giving away 8000 Steam keys to Forge of Gods: Infernal War DLC - a premium addon for a Free-To-Play RPG with mostly positive reviews on Steam,
Random Active Game Bundles