UPDATE: OUT OF KEYS! THANKS FOR PLAYING!

Why not take a look at some Game Bundles or countless other freebies?
DON'T MISS ANY FURTHER FREE GAMES OR GAME BUNDLES, JOIN OUR STEAM GROUP!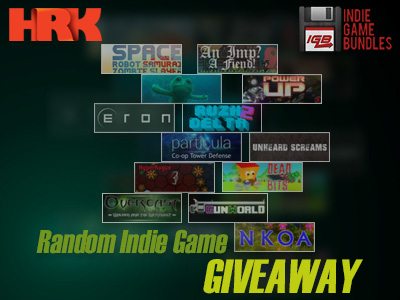 We're giving away a total of 10.000 keys for the following games:
An Imp? A Fiend
Overcast – Walden and the Werewolf
Eron
New Kind of Adventure
Power-Up
Rush Delta Z
GunWorld
Hyper Rogue
samurai_jazz
Space Robot Samurai Zombie Slayer
They Breathe
Unheard Screams – King Leopold II's Rule Over The Kongo
You Are Not a Banana
Dead Bits
Particula
Random Indie Game Giveaway (10000 Steam Keys)

Did you get your coupon? OK, here's how you redeem your Steam key:
Go to HRK Game
Log in with Steam
Click at "REDEEM" at the top of the screen
Enter the coupon you got in the widget above (IMPORTANT – CHECK IF THERE ARE NO EMPTY SPACES BEFORE AND AFTER YOU COPY THE CODE)
Click Redeem
You will get a message that you got 1 random key, click REDEEM again and that's it
Thanks for playing and we hope you enjoy your free Steam game!