Rex is a classic hardcore 2D platformer shooter you can currently get for absolutely free at IndieGala! Once you add this PC game to your account for free, you keep it forever!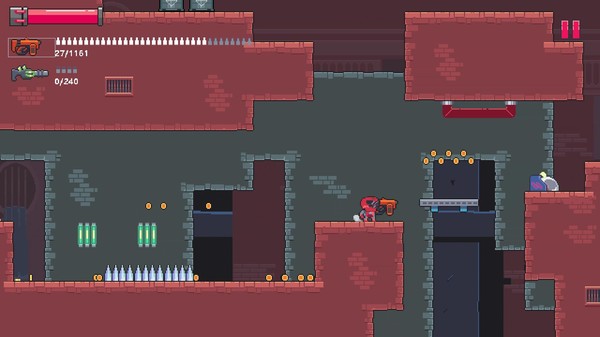 ABOUT THE GAME:
Rex Corporation the leading company of the world in robotics is helping humanity for generations but a scientist turned mad started experimenting on the dead and turned them into cyborg zombies, and he has taken over the facility. You play as mercenary soldier hired by rex corps. Your job is find the mad scientist and neutralize him and it his minions.
FEATURES
Pixel Art – Simple pixel art based on old school platformer.
55 Levels – split into 5 chapters.
Evolving Enemies – Blow up cyborg enemies and challenging Bosses.
Collect Coins – Coins can be used to purchase weapons from in game weapon's shop.
Controller Support – Keyboard still required to navigate the game menu.
8Bit Music – Listen to 7 beautiful 8bit tracks composed by Ozzed.
High Difficulty – get ready to die a lot, i hope you don't mind.
ReX has Positive user reviews and it usually costs $13.99. Get it free at IndieGala store and keep it forever.
HOW TO GET THIS GAME FOR FREE:
Just head over to IndieGala Store and select "add to your library". Note that you must be logged in to do this. After you add it to your library you can download it from this page.
This is a DRM-free copy, which means you can download it, back it up and keep it forever without needing any clients such as Steam or Epic Games Store.
However, you can download the optional IndieGala launcher to have a quicker access to your library.
Game downloads are available for Window PC.
---
Want more free PC games? Follow us on Twitter, Facebook or Steam to get a notification of future free game giveaways
To see what other free games we wrote about, check out the Freebies category.