---
The Best of Star Deals Week – looking forward to this week as every day Bundle Stars will feature one popular Star Deal (or daily deal) and bring it back for one day only.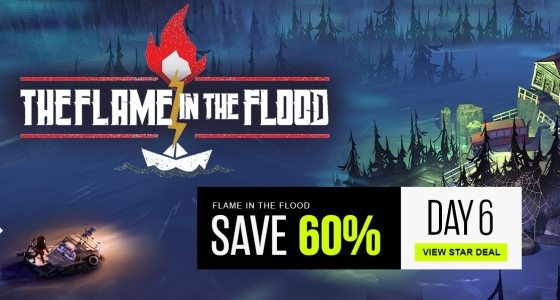 The Flame in the Flood is 60% off – a survival game with mostly positive reviews on Steam
Past Star Deals:
Day 5: Alien Isolation Collection – $9. For less than a tenner you get to have PTSD.
Day 4: LEGO Blockbuster Pack collects LEGO® STAR WARS™: The Force Awakens, LEGO® MARVEL's Avengers and LEGO® Jurassic World. Individual Steam keys.
Third Star Deal is Spintires, the very best off-road vehicle simulator with an impressive 87% off discount! Spintires has a score of 9/10 on Steam and it normally costs $24.99
Star Deal for Tuesday is Ryse: Son of Rome, a brutal action adventure set in the period of Roman Empire. Get it for 85% off ($2.99) today only!
The first Star Deal is Batman Arkham Knight, possibly the best Batman game (so far), bringing the price down to just $4.99 – that's 75% off regular price. Of course, the game comes as a redeemable Steam key. Get it at Bundle Stars while you can!
We'll update the article every day to write about new Star Deals. See you tomorrow!