911 Operator is a game about the difficult work of people that manage emergency lines and services. Grab this PC game for free until September 21st 2023.
Epic has announced that they will keep the weekly free game giveaway throughout 2023 – follow us on Twitter, Facebook or Steam to get a reminder when each new free game giveaway launches!
ABOUT THIS WEEKS FREE GAME AT EPIC GAMES STORE:
After spending so much time on the other side of the law in your gaming career, maybe try to be the good guy for a change and save some lives!
In 911 OPERATOR, you take on the role of an emergency dispatcher, who has to rapidly deal with the incoming reports. Your task is not just to pick up the calls, but also to react appropriately to the situation – sometimes giving first aid instructions is enough, at other times a police, fire department or paramedics' intervention is a necessity. Keep in mind, that the person on the other side of the line might turn out to be a dying daughter's father, an unpredictable terrorist, or just a prankster. Can you handle all of this?
911 Operator usually costs $14.99 but will be available for free at Epic Games Store until 21 September 2023. Get it for free at this link.
FOLLOW THESE STEPS TO GET THIS PC GAME FOR FREE:
Head over to Epic Games Store or navigate to the game in their launcher before September 21st, add the game to your cart and checkout. Simple as that. After that, the game is yours to keep, and play, forever.
Make sure to check in next Thursday for the next Epic Games Store free games, Out of Line and The Forest Quarter!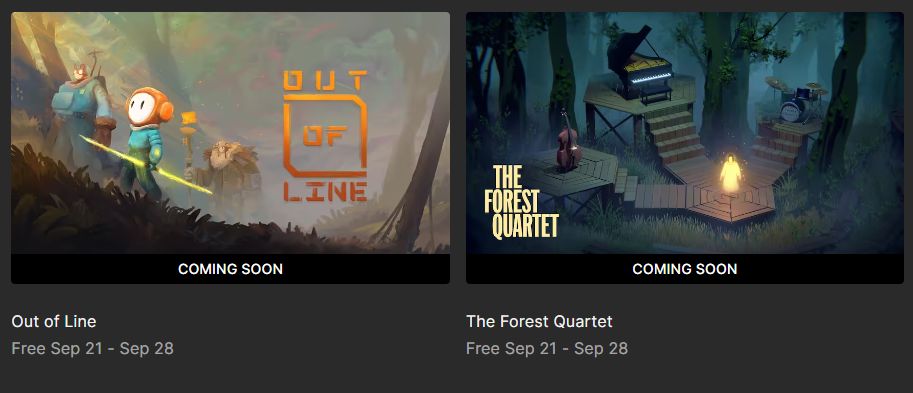 ---
Want more free PC games? Follow us on Twitter, Facebook or Steam to get a notification of future free game giveaways
To see what other free games we wrote about, check out the Freebies category