---
Explore Milky Way in a realistic 1:1 scale in this massively multiplayer space epic. Get Elite Dangerous for free at Epic Games Store starting November 19th and lasting until Thursday, November 26th 2020.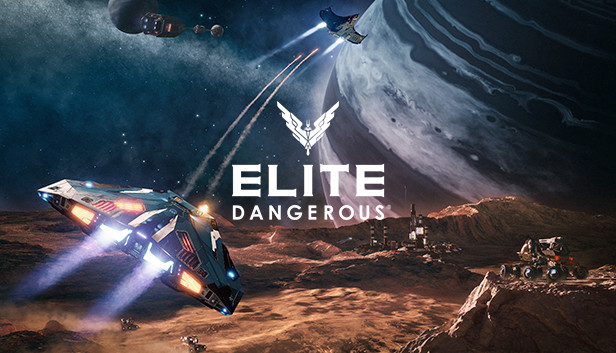 Epic has announced that they will keep the weekly free game giveaway throughout 2020 – make sure to follow us on Twitter, Facebook or Steam to get a reminder when each new free game giveaway launches!
ABOUT THIS WEEKS FREE GAME AT EPIC GAMES STORE:
Elite Dangerous is the definitive massively multiplayer space epic, bringing gaming's original open world adventure to the modern generation with a connected galaxy, evolving narrative and the entirety of the Milky Way re-created at its full galactic proportions.
Starting with only a small starship and a few credits, players do whatever it takes to earn the skill, knowledge, wealth and power to survive in a futuristic cutthroat galaxy and to stand among the ranks of the iconic Elite. In an age of galactic superpowers and interstellar war, every player's story influences the unique connected gaming experience and handcrafted evolving narrative. Governments fall, battles are lost and won, and humanity's frontier is reshaped, all by players' actions.
Elite Dangerous has average score of 7/10 and it usually costs $24.99 but will be available for free at Epic Games Store until November 26th 2020. Get it for free at this link.
FOLLOW THESE STEPS TO GET ELITE DANGEROUS FOR FREE:
Head over to Epic Games Store or navigate to the game in their launcher before November 26th 2020, add the game to your cart and checkout. Simple as that. After that, the game is yours to keep, and play, forever.
Make sure to check in next Thursday for the next Epic Games Store free game!
---
Want more free PC games? Follow us on Twitter, Facebook or Steam to get a notification of future free game giveaways
To see what other free games we wrote about, check out the Freebies category