---
Nine DRM-free titles from the Humble Trove are FREE and available for everyone for a limited time!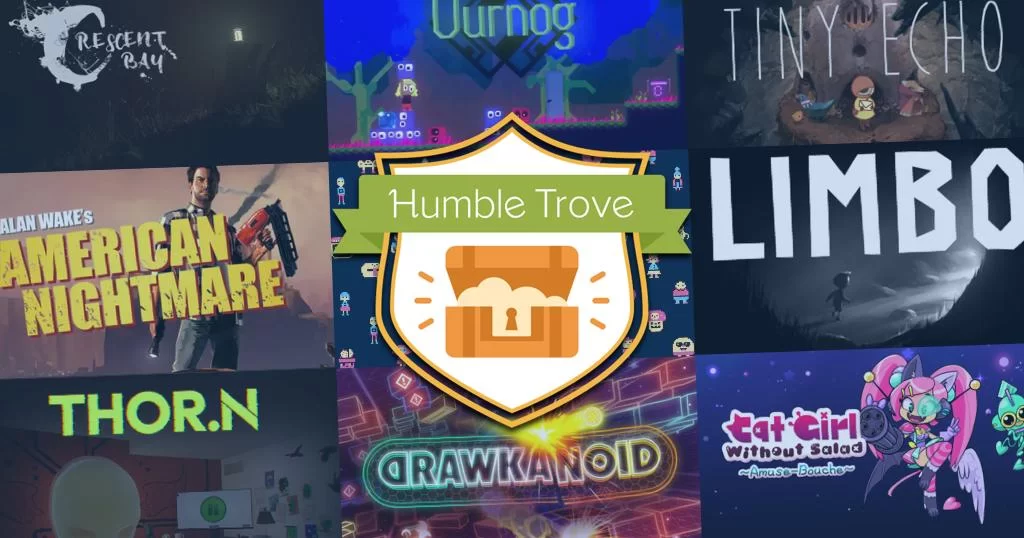 From now until September 16th at 11:59 p.m. Pacific time, the following DRM-free games will be available at Humble Trove to everyone that wants to download them:
Alan Wake's American Nightmare
Limbo
Uurnog
Fortune 499
Tiny Echo
Cat Girl Without Salad
Drawkanoid
THOR.N
Crescent Bay
To get all the other Trove games (more than 60 of them!), Overwatch + more mystery Steam keys subscribe to Humble Monthly.
Humble Monthly subscriptions include exclusive perks! Only Humble Monthly subscribers save an extra 10% on the Humble Store, get exclusive deals, and can download 60+ DRM-free games from the Humble Trove.
Plus, Humble Bundle is adding new titles to the Trove every month! They're yours to download and play any time as long as you're subscribed, and you can play the DRM-free versions you download even if your subscription runs out.