---
Another freebie launched – IndieGala is giving away FREE DRM-free copies of a retro indie puzzle platformer Gateways for a few days in the IndieGala Store!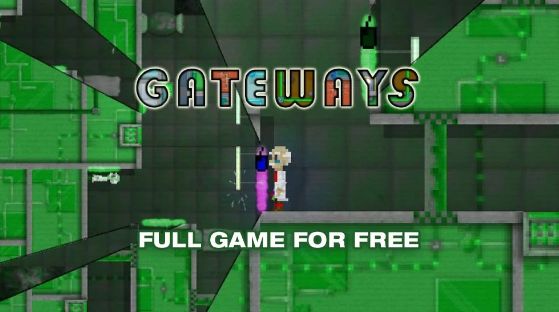 ABOUT THE GAME:
From the creative mind behind The Adventures of Shuggy comes an exciting new retro-styled 2D platformer, a winner of Dream Build Play 2012 and a top 50 game of 2012 according to Game Informer.
Grab the gateway guns and explore a huge lab filled with mysterious puzzles in this classic platforming adventure. Use gateway technology to leap from one place to another, change size to explore small passages or defeat large enemies, walk on walls and ceilings to reach new areas and even travel in time to work together with past echoes of yourself.
HOW TO GET THIS GAME FOR FREE:
Just head over to IndieGala Store and select "add to your library". Note that you must be logged in to do this. After you add it to your library you can download it from this page.
This is a DRM-free copy, which means you can download it, back it up and keep it forever without needing any clients such as Steam or Epic Games Store, and it will work on PC, Mac or Linux.
---
Want more free PC games? Follow us on Twitter, Facebook or Steam to get a notification of future free game giveaways