Make sure to use the voucher FACEYO-URFEAR-S22PER for extra 22% off!
Left 4 Dead Bundle contains:
Left 4 Dead (Steam)
Left 4 Dead 2 (Steam)
---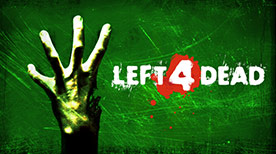 From Valve (the creators of Counter-Strike, Half-Life and more) comes Left 4 Dead, a co-op action horror game for the PC and Xbox 360 that casts up to four players in an epic struggle for survival against swarming zombie hordes and terrifying mutant monsters.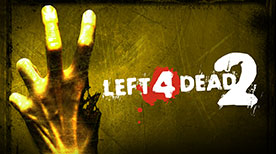 Set in the zombie apocalypse, Left 4 Dead 2 (L4D2) is the highly anticipated sequel to the award-winning Left 4 Dead, the #1 co-op game of 2008.
Get Left 4 Dead Bundle for 80% off over at Green Man Gaming
Left 4 Dead Bundle is a part of GreenManGaming's Scary Saving Sale.
Other deals include Dead Rising 3 (50% off), Among The Sleep (60% off), Resident Evil 6 (50% off) and bunch of other good deals. Check them all out here