Get a ton of great Steam games in this PC game bundle for a total of just $14. Available until February 2nd 2023.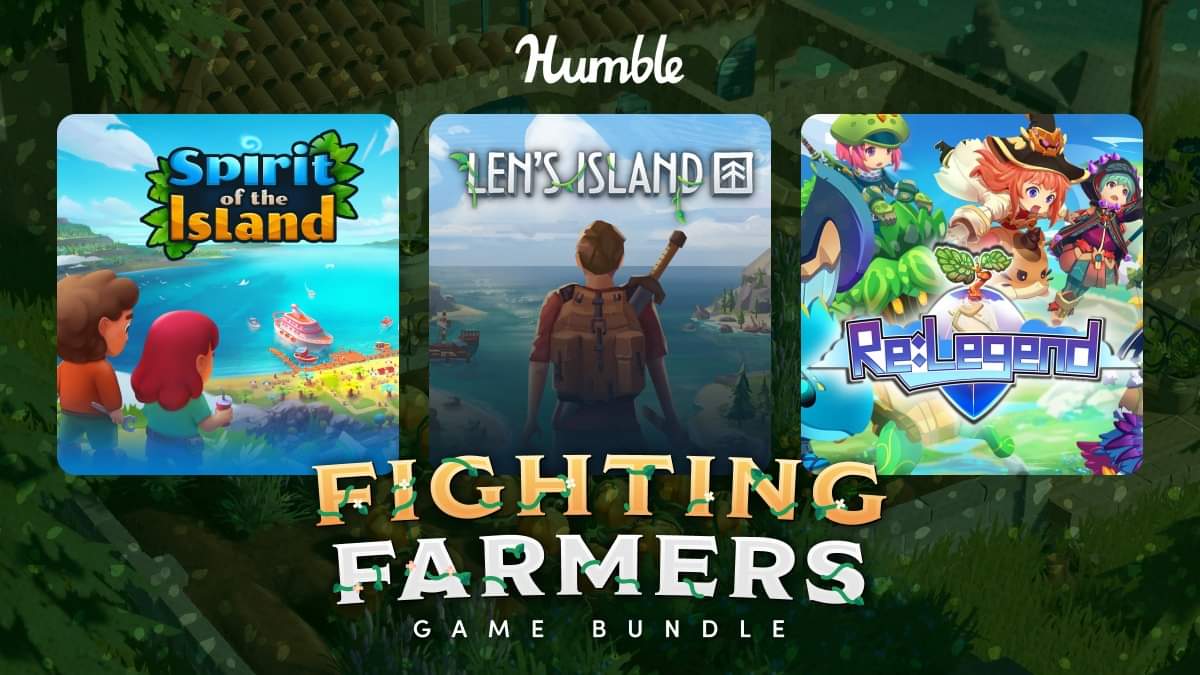 Gather your crops, tend to your animals, then head out to engage in glorious combat in these games that cross laid-back farming with thrilling adventure!
Create a peaceful home on Len's Island, then explore the dark caves beneath for some roguelike dungeon crawling. Grab a friend and turn your island into a tourists' paradise in the co-op Spirit of the Island. Raise mythical creatures to help you survive in Re:Legend and more, and help support JDRF on their mission to improve the lives of people living with type 1 diabetes.
TIER 1: Pay $10 or more to get 4 Steam keys in this game bundle:
TIER 2: Pay $14 or more to get 3 more Steam keys in this game bundle:
All games and DLC are delivered as separate Steam keys. Normally, the total cost for the games in this bundle is as much as $159.
The Humble Fighting Farmers Game Bundle is available here