Celebrate summer and score 7 great sports games! This PC game bundle collects NBA 2K23, Olli Olli World, Tape To Tape and more Steam keys!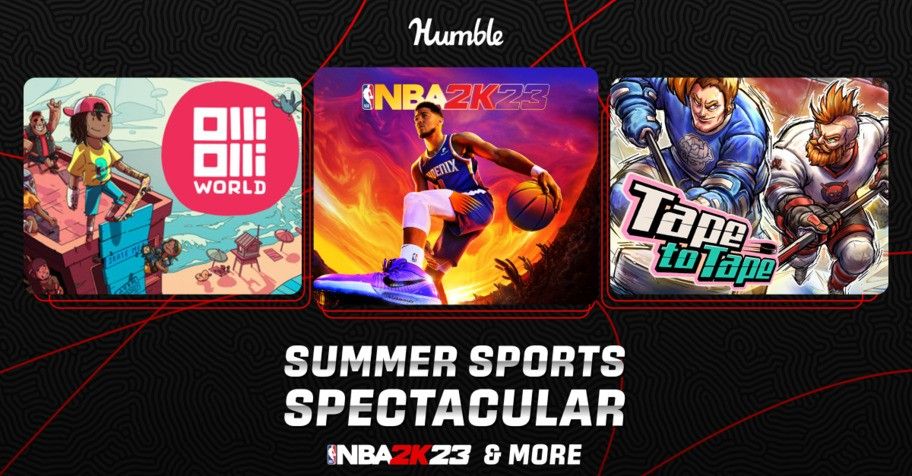 The competition's heating up in this game bundle of sports games—featuring a scorching mix of basketball, hockey, boarding, and lots more.
Rise to the occasion in NBA 2K23, the latest entry in the world-renowned, best-selling NBA 2K series.
Build the best team, pick unique abilities, and bribe the refs in the roguelike hockey game Tape to Tape.
Show the world your potential on the court, in the ring, and on the pavement, and help support The Trevor Project and Covenant House with your purchase.
TIER 1: Pay $10 or more to get the first 2 games in this game bundle:
TIER 2: Pay $15 or more to also get 4 more games:
TIER 3: Pay $20 or more to also get 1 more game:
2 out of 7 titles featured in this PC Steam game bundle come with Steam Trading Cards. All titles in this indie game collection activate on Steam via separate Steam keys. All games are playable on Windows.
The Humble Game Bundle: Summer Sports Spectacular is available here