---
Indie Gala Monday Motivation Bundle 20 is live – This PC Game bundle collects 11 smashing Steam games to motivate you through the week, including Crispy Chicken, Gurgamoth, Cubotrox, a Family of Grave Diggers, Ricochet Kills: Noir, Base Raid, Blast-off, Grim Dragons and more and SAVE 95%!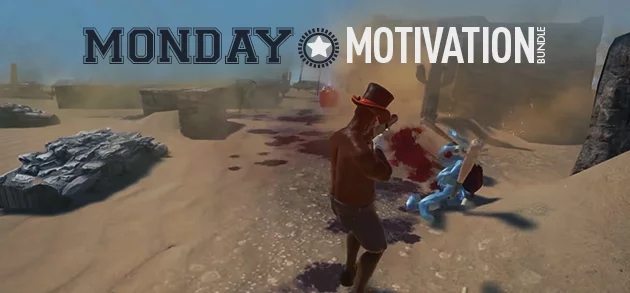 TIER 1: Pay $1 to get the first 3 games in this indie bundle:
TIER 2: Pay $2.99 to get the rest of the games:
The second tier price will increase by 50 cents after the launch period (usually 24 hours)
6 out of 11 titles featured in this PC indie game bundle come with Steam Trading Cards. All 11 titles in this indie game collection activate on Steam via separate Steam keys. All games are playable on Windows, 2 of them are also playable on both Mac and Linux.
Buy Indie Gala Monday Motivation Bundle 20 here