---
There are two types of racing game players. The ones that prefer realistic games like Gran Turismo and the ones that prefer jumping of a ramp using a turbo boost and crashing into a barn. This is a bundle for the latter ones.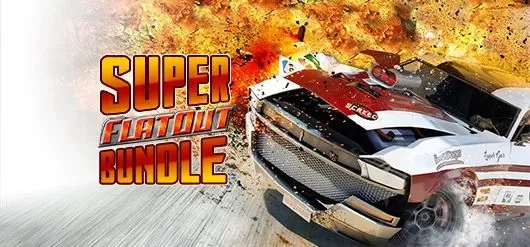 Pay $6.89 to get 4 FlatOut games! PLEASE NOTE: 1 unique key activates FlatOut, FlatOut 2, Flatout 3: Chaos & Destruction, and FlatOut: Ultimate Carnage, and another key activates FlatOut 4: Total Insanity
1 of 4 games featured in this PC indie game bundle come with Steam Trading Cards. All 4 games in this indie game collection activate on Steam via separate Steam keys. All games are playable on Windows, none of them are also playable on Mac and/or Linux.