---
Epic Games is giving away FREE copies of 3 Shadowrun games in Shadowrun Collection starting August 27th and lasting until Thursday, September 3rd 2020.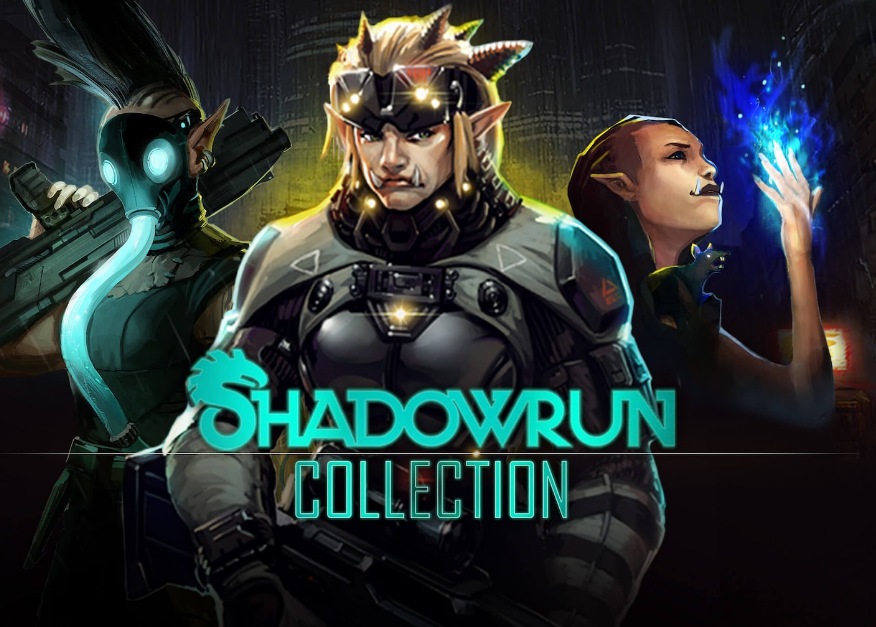 Epic has announced that they will keep the weekly free game giveaway throughout 2020 – make sure to follow us on Twitter, Facebook or Steam to get a reminder when each new free game giveaway launches!
ABOUT THIS WEEKS FREE GAME AT EPIC GAMES STORE:
Shadowrun Returns – The unique cyberpunk-meets-fantasy world of Shadowrun has gained a huge cult following since its creation nearly 25 years ago. Creator Jordan Weisman returns to the world of Shadowrun, modernizing this classic game setting as a single player, turn-based tactical RPG. In the urban sprawl of the Seattle metroplex, the search for a mysterious killer sets you on a trail that leads from the darkest slums to the city's most powerful megacorps.
You will need to tread carefully, enlist the aid of other runners, and master powerful forces of technology and magic in order to emerge from the shadows of Seattle unscathed.
Shadowrun Dragonfall – Director Cut is a standalone release of Harebrained Schemes' critically-acclaimed Dragonfall campaign, which first premiered as a major expansion for Shadowrun Returns. The Director's Cut adds a host of new content and enhancements to the original game: 5 all-new missions, alternate endings, new music, a redesigned interface, team customization options, a revamped combat system, and more – making it the definitive version of this one-of-a-kind cyberpunk RPG experience.
Shadowrun Hong Kong – Extended Edition is the capstone title in Harebrained Schemes' Shadowrun series – and includes the all-new, 6+ hr Shadows of Hong Kong Bonus Campaign. Experience the most impressive Shadowrun RPG yet, hailed as one of the best cRPG / strategy games of 2015!
Shadowrun Collection has score of 83% at MetaCritic, it usually costs $59.99 but will be available for free at Epic Games Store until September 3rd 2020. Get it for free at this link.
TLDR; JUST TELL ME HOW TO GET THIS GAME FOR FREE:
Head over to Epic Games Store or navigate to the game in their launcher before September 3rd 2020, add the game to your cart and checkout. Simple as that. After that, the game is yours to keep, and play, forever.
Make sure to check in next Thursday for the next Epic Games Store free game!
---
Want more free PC games? Follow us on Twitter, Facebook or Steam to get a notification of future free game giveaways
To see what other free games we wrote about, check out the Freebies category.