---
The Humble Book Bundle: Big Data by Packt just launched on Monday, August 13 at 11 a.m. Pacific time! Get titles like Mastering MongoDB 3.x, Learning Elastic Stack 6.0, and Mastering Tableau 10. Plus, bundle purchases will support Mental Health Foundation – and a charity of your choice!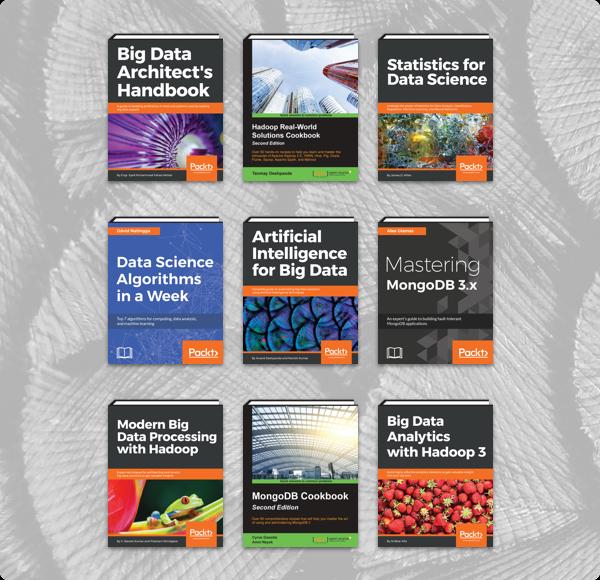 Pay what you want to get Mastering Apache Spark 2.x, Splunk Essentials, MongoDB Cookbook, Getting Started with Hadoop 2.x and  Learning ElasticSearch 5.0. Pay more, get more books!
All together, these ebooks would cost over $1479. At Humble Bundle, you choose the price and increase your contribution to upgrade your bundle! This bundle has a minimum $1 purchase.
The Humble Book Bundle: Big Data will be available to purchase at Humble Bundle until August 27th 2018
Read them anywhere. The ebooks are available in PDF, ePUB, and MOBI formats, meaning you can read them anywhere at any time.