---
Skip Lengthy Downloads & Stream Hit Games to Almost Any Device, Anywhere.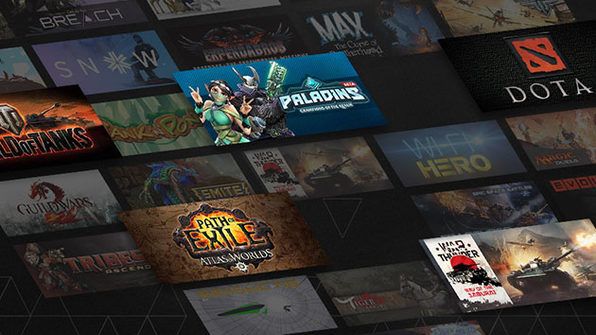 Think of
Vortex
like Netflix for gaming. Boasting a library of more than 100 hit games, this cloud gaming service lets you play any PC game in its collection anywhere—and without having to spend thousands on a high-end gaming PC. The games are streamed from Vortex's powerful servers, so you don't have to waste time with lengthy downloads or updates. Simply choose the game you want, press play, and turn your browser, laptop, TV, or phone into a full-on gaming machine in seconds.
Access a library of 100+ cloud games & stream on almost any Internet-connected device
Stream demanding games straight from Vortex's powerful servers & play anywhere
Skip download times & play games faster w/ instant access
Play high-end games without buying an expensive gaming PC
Enjoy hit games like Fortnite Battle Royale & League of Legends
Get 3 months of Vortex for just $19.99 (33% off) over at IGB DEALS
System Requirements
At least 10Mbps connection recommended (use LAN for the best experience)
Windows desktop app (for PC, Xbox One, mobile & hub): Windows 10 OS or later
Google Chrome: V60 for browser-based streaming on Windows, Mac OSX and Linux
SmartTV, Set-top-boxes and mobile devices: Android 4.4 or later
Important Details
Length of access: 3 months
Redemption deadline: redeem your code within 30 days of purchase
Please note: Some games require users to own them on Steam and link their Steam accounts to Vortex.