---
WinGameStore Pay What You Want Anniversary Bundle collects 8 Steam games set in 2 tiers, both tiers currently costs a bit less than $5. All games are Steam keys.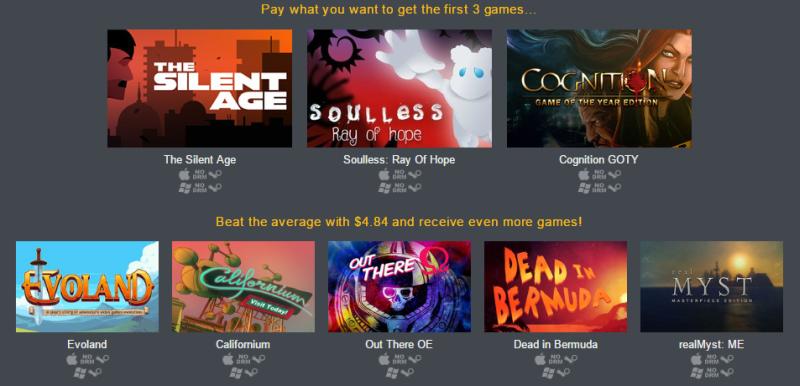 TIER 1: Pay $1.25 minimum for The Silent Age, Soulless: Ray Of Hope and Cognition Game of the Year Edition
TIER 2: Beat the average to also get Evoland, Californium, Out There: Omega Edition, Dead in Bermuda and realMyst: Masterpiece Edition.
5 out of 8 titles featured in this PC indie game bundle come with Steam Trading Cards. All 8 titles in this indie game collection activate on Steam via separate Steam keys. All games are playable on Windows, Mac and Linux.
Buy The Pay What You Want Anniversary Bundle here