Hunt for the fly and destroy your apartment!
IndieGala is giving away FREE DRM-free game downloads of Fly In The House, an indie game with mixed reviews.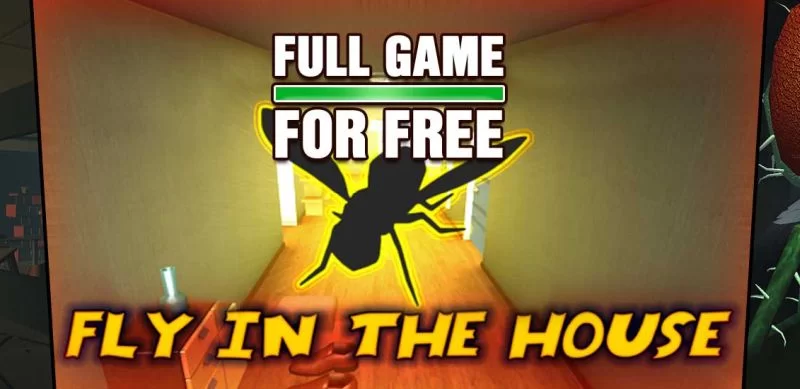 ABOUT THE GAME:
You're back home after a few years of traveling. When you walked into your apartment, memories came flooding back to you. Many questions require answers. You start to wonder what's wrong with your life, but suddenly notice a fly in the house. Everything else is forgotten and replaced with one burning desire – kill the fly!
Hunt for the fly and destroy your apartment.
Hunt for the fly and don't destroy your apartment.
Forget the damn fly and simply destroy everything!!
Pick up objects, crash them and smash them. Earn points, collect ranks, search hidden objects and find the answers and reveal unexpected mysteries.
Shooting people and alien creatures is easy. A first person shooter targeting a pesky fly is the test of a real gamer!
Main features:
Pass 3 Levels with different type of interior each of which you can to destroy.
Collect ranks, make combos and earn points.
Search for hidden objects.
Play in various game modes with different types of lighting.
Fly In The House has Mixed user reviews and its full price is $8.99
HOW TO GET FLY IN THE HOUSE FOR FREE:
Just head over to IndieGala Store and select "add to your library". Note that you must be logged in to do this. After you add it to your library you can download it from this page.
This is a DRM-free copy, which means you can download it, back it up and keep it forever without needing any clients such as Steam or Epic Games Store.
Game downloads are available for Window PC.
---
Want more free PC games? Follow us on Twitter, Facebook or Steam to get a notification of future free game giveaways
To see what other free games we wrote about, check out the Freebies category.