---
One of free games this week at Epic is Verdun, the first multiplayer FPS set in an authentic World War One setting offering a rarely seen battlefield experience. Get this game for free at Epic Games Store until 5 PM CET Thursday, July 29th 2021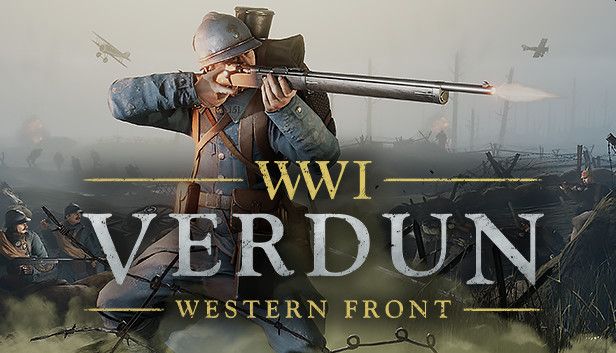 ---
Epic has announced that they will keep the weekly free game giveaway throughout 2021 – follow us on Twitter, Facebook or Steam to get a reminder when each new free game giveaway launches!
---
ABOUT THE GAME:
The game takes place on the Western Front between 1914 and 1918, in one of the bloodiest conflicts in world history – inspired by the infamous Battle of Verdun in 1916.
Verdun is the first multiplayer FPS set in a realistic World War One setting, the game which started the WW1 Game series. The vicious close quarters nature of trench warfare means that skill with a bayonet can be as vital as good aim with a rifle.
Verdun has a Metacritic score of 70% based on 17 critic reviews and it usually costs $17.50 but will be available for free at Epic Games Store until July 29th 2021. 
HOW TO GET VERDUN FOR FREE:
Just head over to Epic Games Store or navigate to the game in their launcher before July 29th 2021, add the game to your cart and checkout. Simple as that. After that, the game is yours to keep, and play, forever.
Make sure to check in next Thursday for the next Epic Games Store freebies!
---
Want more free PC games? Follow us on Twitter, Facebook or Steam to get a notification of future free game giveaways.
To see what other free games we wrote about, check out the Freebies category.