Humble Game Bundle: HeroCraft PC Complete Collection is live! Pay what you want and score $246+ (20 Steam keys) worth of awesome PC Steam adventure games including Warhammer 40,000: Spacewolf and more!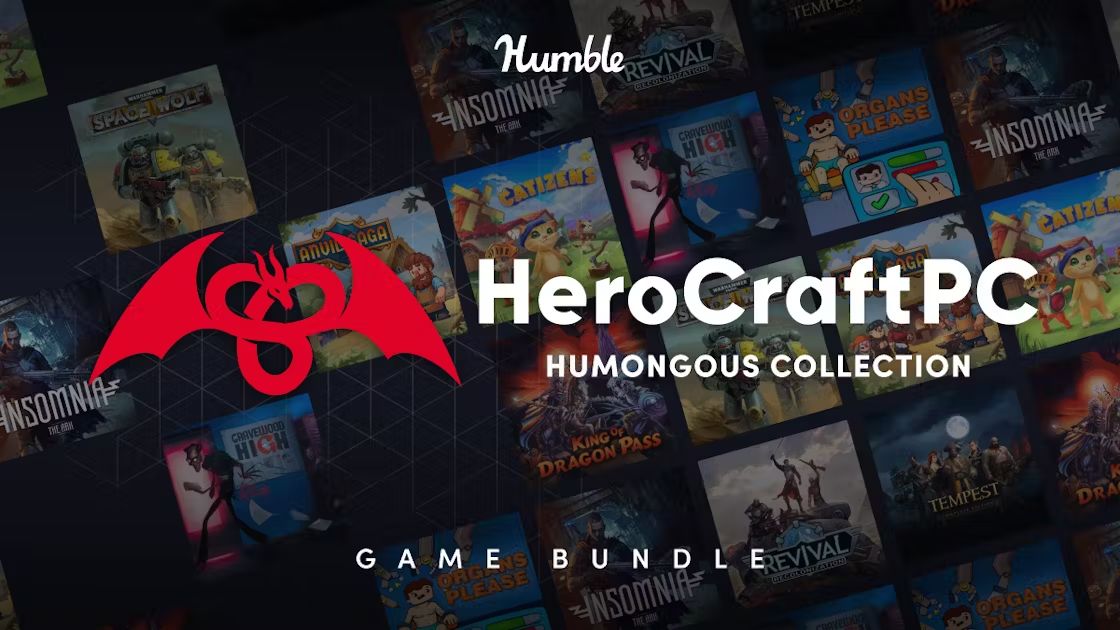 Delve into the adventurous, strategic, humorous games of indie publisher HeroCraft PC with this massive new bundle!
Rebuild humanity on an ever-changing Earth in the post-apocalyptic 4X strategy game Revival: Recolonization. Take control of a grim recycling facility in the darkly satirical sim Organs Please. Take command of a Space Wolves squad on the turn-based, card-based battlefields of Warhammer 40,000: Space Wolf*. Get Anvil Saga, Tempest, and more, and support International Medical Corps with your purchase.
Choose one of 5 tiers; the more you pay, the more Steam keys you get:
All 20 games and DLC are delivered as separate Steam keys. Normally, the total cost for the games in this bundle is as much as $246. This PC game bundle is live until October 12th 2023.
Buy the Humble Game Bundle: HeroCraft PC Complete Collection here
DISCLOSURE: IndieGameBundles uses affiliate links for Humble Bundle posts. That means that if you buy anything from Humble Bundle, a small percentage might go to us! This helps us pay the rising costs of running this site and we use any extra leftovers for pizza, dog food and video games. What, we're simple people.