Get LEGO, Star Wars, Marvel, Aliens VS Predator and tons more!
For only $10 you can score $328+ worth of awesome games, and help support Starlight Children's Foundation's. Plus, all games come as Steam keys so you keep your games forever!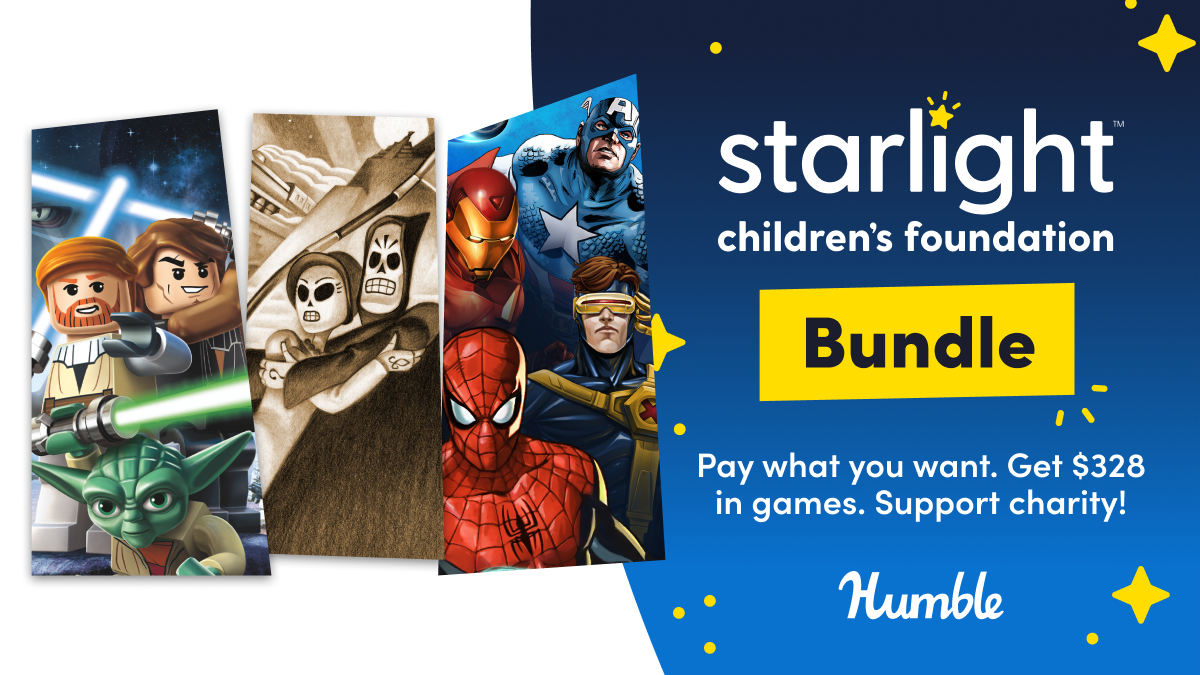 Help Humble Bundle support Starlight Children's Foundation's quest to deliver happiness to seriously ill kids and their families with this bundle of games featuring the worlds of Disney!
Play the role of Darth Vader's secret apprentice in the acclaimed STAR WARS™ – The Force Unleashed™. Achieve superheroic, out-of-this-galaxy scores with Marvel and STAR WARS Pinball FX3 tables and packs. Explore the LEGO STAR WARS gaming galaxy, rediscover LucasArts classics like Grim Fandango, experience the thrills of the Aliens VS Predator Collection, and much more.
Choose how much of your purchase helps us support Starlight Children's Foundation below, and help them provide hospitalized kids with video games, toys, and more!
Choose one of 3 tiers; the more you pay, the more Steam keys you get:
All 17 games and DLC are delivered as Steam keys. Normally, the total cost for the games in this bundle is as much as $328. This PC game bundle is live until September 24th 2022.
Buy Humble Starlight Children's Foundation Bundle here
DISCLOSURE: IndieGameBundles uses affiliate links for Humble Bundle posts. If you like what we do and want to support us, you can click on the "Adjust Donation" button at Humble to fine tune where your money goes.