For only $12 you can score $149+ worth of awesome games including 7 Total War games plus DLC and Viking: Battle for Asgard, and help support charity. Plus, all games come as Steam keys so you keep your games forever!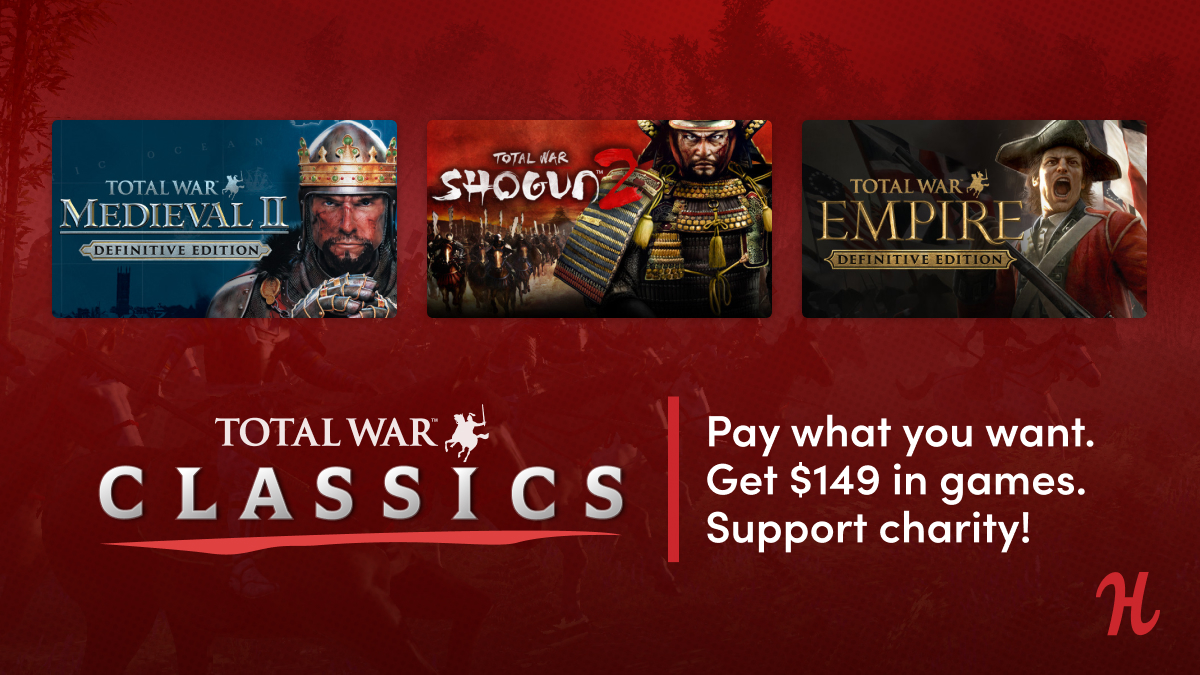 From medieval Europe to feudal Japan to the shores of 18th century America…conquer the globe in this history-spanning collection of acclaimed Total War games!
Experience the series' signature mix of turn-based empire-building and real-time strategy battles in Medieval II: Total War, Total War: Shogun 2 and Rise of the Samurai, and Empire: Total War.
Command armies and naval fleets, and expand your influence across the Earth—and help support SpecialEffect with your purchase!
Choose one of 3 tiers; the more you pay, the more Steam keys you get:
All 8 games are delivered as separate Steam keys. Normally, the total cost for the games in this bundle is as much as $149. This PC game bundle is live until September 30th 2022.
Buy Humble Total War Classics Game Bundle here
DISCLOSURE: IndieGameBundles uses affiliate links for Humble Bundle posts. That means that if you buy anything from Humble Bundle, a small percentage might go to us! This helps us pay the rising costs of running this site and we use any extra leftovers for pizza, dog food and video games. What, we're simple people.