---
IndieGala is giving away FREE DRM-free copies of Naval Warfare, a strategy game in which you wage war in a military campaign of epic proportions in, under and above the surface!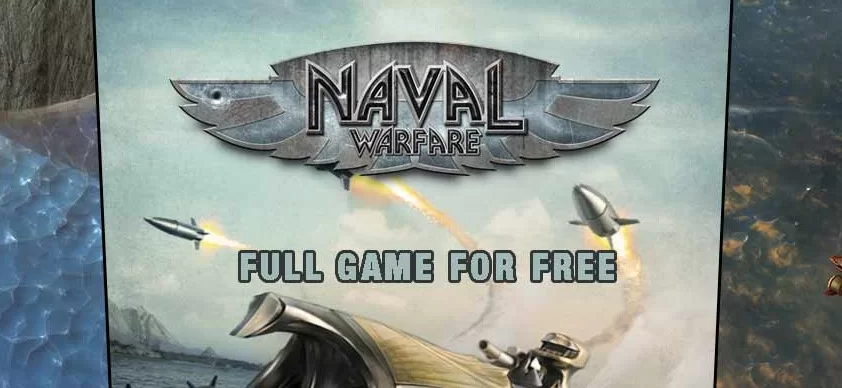 ABOUT THE GAME:
In a fantasy world of Victorian architecture, war is raging between the industrial superpowers. As Commander of a Naval Super-Destroyer, it is your duty to destroy the enemy's mighty Boss Units in a military campaign of epic proportions in, under and above the surface. If you are to emerge victorious from a variety of challenging scenarios, you must lead your troops against wave after wave of massive attacks from ships, planes and gigantic Special Forces.
Key features:
Destructive: Powerful weapons with many lethal upgrades
Comprehensive: Great variety of enemy units with ships, submarines, planes and futuristic vehicles
Explosive: Challenge your friends in the immensely variable multi-player mode or play alongside them against the PC in Co-operational Mode
Impressive: An exciting story-line plus sensational graphics with incredible effects and stylish cut-scenes guarantee maximum enjoyment.
Naval Warfare (Steam version) has Mixed user reviews and it usually costs $2.99
HOW TO GET THIS GAME FOR FREE:
Just head over to IndieGala Store and select "add to your library". Note that you must be logged in to do this. After you add the game to your library you can download it for free from this page.
This is a DRM-free copy, which means you can download it, back it up and keep it forever without needing any clients such as Steam or Epic Games Store.
Game downloads are available for Window PC.
---
Want more free PC games? Follow us on Twitter, Facebook or Steam to get a notification of future free game giveaways