---
Epic Games is giving away FREE copies of Amnesia: A Machine For Pigs, a game so scary you won't play it starting October 15th and lasting until Thursday, October 22nd 2020.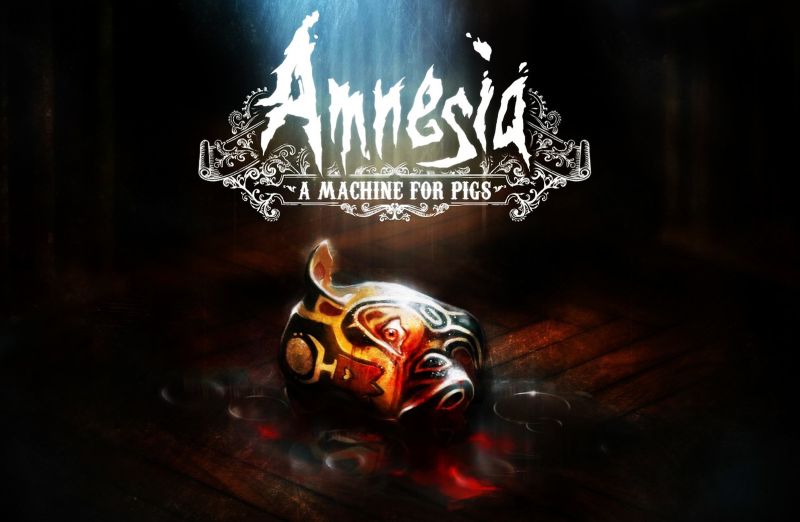 Epic has announced that they will keep the weekly free game giveaway throughout 2020 – make sure to follow us on Twitter, Facebook or Steam to get a reminder when each new free game giveaway launches!
ABOUT THIS WEEKS FREE GAME AT EPIC GAMES STORE:
This world is a Machine. A Machine for Pigs. Fit only for the slaughtering of Pigs.
From the creators of Amnesia: The Dark Descent and Dear Esther comes a new first-person horrorgame that will drag you to the depths of greed, power and madness. It will bury its snout into your ribs and it will eat your heart.
Our take: A sequel to Amnesia that's not as good as the first one, but as a free game it's at least worth a try if you like horror games.
Amnesia: A Machine For Pigs (the Steam version) has Mixed reviews and it usually costs $19.99 but will be available for free at Epic Games Store until October 22nd 2020. Get it for free at this link.
TLDR; JUST TELL ME HOW TO GET THIS GAME FOR FREE:
Head over to Epic Games Store or navigate to the game in their launcher before October 22nd 2020, add the game to your cart and checkout. Simple as that. After that, the game is yours to keep, and play, forever.
Make sure to check in next Thursday for the next Epic Games Store free game!
---
Want more free PC games? Follow us on Twitter, Facebook or Steam to get a notification of future free game giveaways
To see what other free games we wrote about, check out the Freebies category