---
Black Friday is here! There are so many sales, so many options to buy digital video games cheap today. We're listing only the trusted Steam key resellers and other stores that are in good standing with the gamer community. Enjoy shopping!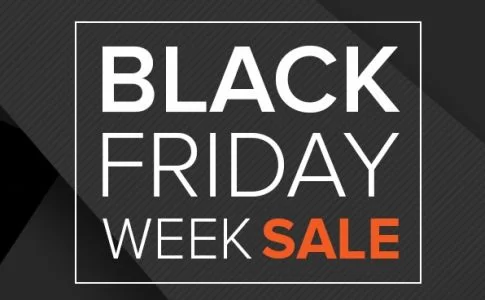 ---
Steam Autumn Sale – Individual titles up to 90% off plus franchise sales:
---
Bundle Stars Black Friday Week Sale – use code BLACKFRIDAY11 for extra 11% off (except for Daily Star Deal)
Black Friday Week Sale – 395 755 games on sale
Daily deals:
Skyrim Legendary Edition – 79% off (Star Deal)
DOOM – 67% off
Fallout 4 – 67% off
---
IGB DEALS – eLearning Bundles 15% off everything with code BLACKFRIDAY15
---
IndieGala Thanksgiving Deals – 700 games on sale plus "scratchy sale", win a secret Steam game with every purchase!
---
Humble Store 
2K Games Sale – Civ VI, Mafia 3, XCOM2, Battleborn, NBA2K17 (up to 70%)
---
GamersGate Black Friday Sale – over 1000 games on sale:
---
Amazon Black Friday Sale – tons of PC, PS4 and Xbox One games:
---
GOG – Deals and Bundles up to 85% Off
For all GOG deals go here
Sale Highlights:
Shadow Warrior 2 25% OFF
Divinity: Original Sin Enhanced Edition 50% OFF
Vampire: The Masquerade – Bloodlines 75% OFF
S.T.A.L.K.E.R. Series up to 75% OFF
Kerbal Space Program 40% OFF
Grim Dawn 40% OFF
Day of the Tentacle Remastered 33% OFF
---
Green Man Gaming Black Friday Deals: use voucher BLACKFRIDAY10 for extra 10% off + FREE MYSTERY GAME WITH EVERY PURCHASE
Select GMG Deals:
Resident Evil: Revelations  $5.91
Sid Meier's Civilization VI  $43.91
Alien: Isolation $9.89
Dishonored – Definitive Edition  $15.29
Rise of the Tomb Raider: 20 Year Celebration  $35.99
Resident Evil 4  $6.11
Deus Ex: Mankind Divided  $35.99
This War of Mine  $3.41
---
WinGameStore Weeklong Black Friday Sale – Flash deals every day. Use the voucher pcgames5off for extra 5% off!
Wolfenstein: The New Order  $6.26
Wolfenstein: The Old Blood  $6.26
The Elder Scrolls Online: Tamriel Unlimited  $9.11
Fallout 4 $18.23
DOOM $18.23
We'll update this list as more sales become available! Hope it's helpful 🙂