Metro Last Light Redux is free for 24 hours only at Epic Games Store!
Tune in every day for a new free game! Missed this game? Check out what's free at the moment in our "free games" category!
This Christmas season we can expect 15 free games to be given away daily at Epic Game Store, starting from December 15th.
Here's the list of all the daily free games we'll get thanks to Epic Games:
Day 1 (Dec 15th) – Bloons TD 6
Day 2 (Dec 16th) – Horizon Chase Turbo
Day 3 (Dec 17th) – Costume Quest 2
Day 4 (Dec 18th) – Sable
Day 5 (Dec 19th) – Them's Fightin' Herds
Day 6 (Dec 20th) – Wolfenstein: The New Order
Day 7 (Dec 21st) – LEGO Builder's Journey
Day 8 (Dec 22nd) – Fallout 1, 2 and Tactics
Day 9 (Dec 23rd) – Encased: A Sci-Fi Post-Apocalyptic RPG
Day 10 (Dec 24th) – Metro Last Light Redux
Day 11 (Dec 25th) – ???
Follow us on Twitter, Facebook or Steam to get a reminder when each new free game giveaway launches!
---
ABOUT THE TODAY'S FREE GAME:
Metro: Last Light Redux is the definitive version of the critically acclaimed 'Metro: Last Light', rebuilt in the latest and greatest iteration of the 4A Engine for Next Gen. Newcomers will get the chance to experience one of the finest story-driven shooters of all time; an epic adventure combining gripping survival horror, exploration and tactical combat and stealth.
This definitive version also includes all previously released DLC, adding 10 hours of bonus single-player content to the huge solo campaign. Fans of the original game will notice new features and gameplay improvements, including new melee animations, the ability to check your watch and ammo supplies on the fly, and new full-body player animations.
And those who favoured the more survival-horror oriented gameplay of the cult prequel 'Metro 2033' will find a new way to experience the campaign thanks to the introduction of two unique Play Styles – Survival and Spartan. The former transforms Last light from a more action-oriented stealth combat experience to a fraught, slow burn fight for survival. With the legendary Ranger Mode included to offer an extra layer of challenge and immersion, Metro: Last Light Redux offers hours of AAA gameplay for an incredible price.
Metro Last Light Redux usually costs $19.99 but will be available for free at Epic Games Store until December 25th 2022, 5 PM UTC. 
HOW TO GET THIS PC GAME FOR FREE:
Just head over to Epic Games Store or navigate to the game in the Epic launcher before December 25th 2022, add the game to your cart and checkout. Simple as that. After that, the game is yours to keep, and play, forever.
Make sure to come back tomorrow for the next Epic Games Store freebie!
Check out our weekly update for more free games: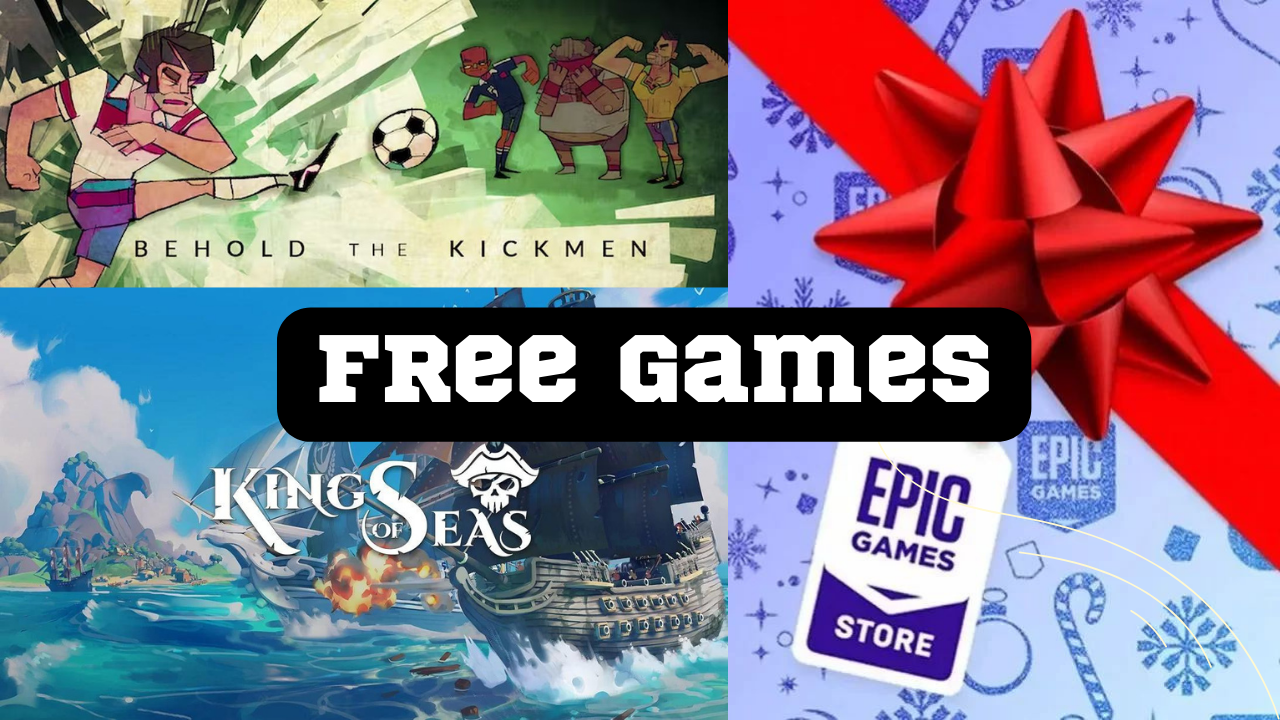 ---
Want more free PC games? Follow us on Twitter, Facebook or Steam to get a notification of future free game giveaways.