iOS 9 or Bust–Code Action-Packed Games with 8 Cutting-Edge Programming Courses with the Epic iOS 9 Game Coding Bundle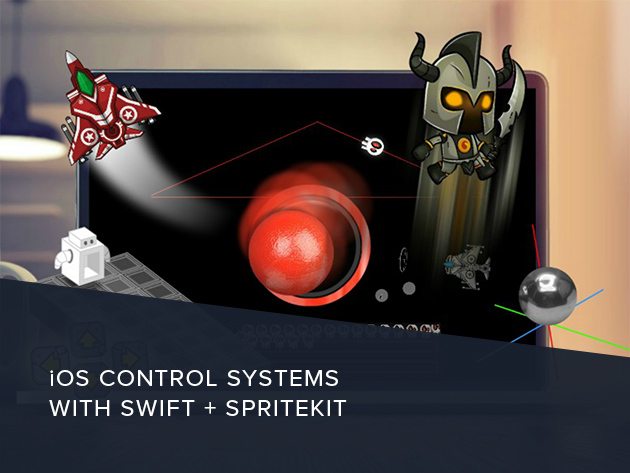 Story Tellers iOS Starter Kit 2 – Perhaps you've loved learning to code throughout these courses, or maybe you're wishing and begging for an easier way. The Story Teller's iOS Starter Kit includes complete source code for building a game from start to finish without a line of code–plus this unique game allows users to customize how their stories unfold on screen. The kit comes equipped with tutorials showing you the code behind the kit, and even teaches you to modify it if you choose.
Fantastic Worlds iOS Starter Kit Setup Guide – Convenient to use and easy to modify, the Fantastic Worlds iOS Starter Kit includes all the source code required to build a game. This course will cover everything you need to edit the code, create your own unique game, and build out playable worlds full of rich detail. You'll be the proud owner of a full-fledged game app without having written a line of code yourself!
iOS Control Systems with Swift & SpriteKit – From the simplest of actions to using the accelerometer, this course is sure to get your characters moving. Implement the control system that fits your needs, and learn to take advantage of key iOS tools to conquer what's normally the most challenging portion of game coding.
Epic iOS 9 Game Coding Bundle includes 5 more courses – with a 94% off discount over at IGB DEALS