---
Humble Bundle has announced that 3 new games, SanctuaryRPG, Tacoma and after HOURS were just added to the Humble Trove!
Note that all games in Humble Trove are DRM-free games, but if you download them, you can keep playing them even if you're no longer a Humble Monthly Subscriber.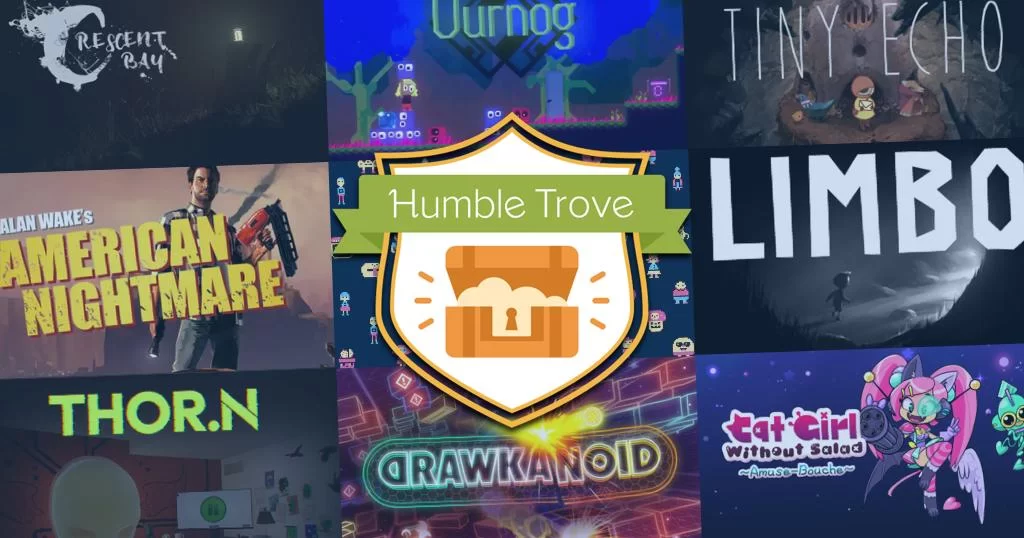 Besides the 3 new titles added, Humble Trove already has a huge library of great games: Limbo, Dustforce DX, Shelter, Volgarr The Viking, Trine Enchanted Edition, Indiana Jones and the Fate of Atlantis, Wasteland 1 and more.
Humble Trove is one of the perks for Humble Monthly subscribers. Humble Monthly is a curated bundle of games sent to your inbox each month. For just $12, you'll get over $100 worth of games. Humble Monthly subscribers enjoy 10% off the Humble Store and have access to the Humble Trove – a catalog of Humble Originals and other DRM-free games.
---
Subscribe for next months Humble Monthly and immediately receive EARTH DEFENSE FORCE 4.1 The Shadow of New Despair, Warhammer: Vermintide 2 – Collector's Edition, and Cultist Simulator with more games to come!