---
Get The Wizardry Bundle, Jotun, Antihero, SteamWorld Dig, and Death Squared if you're subscribed to Amazon Prime. If not, get a free trial and claim the games anyway!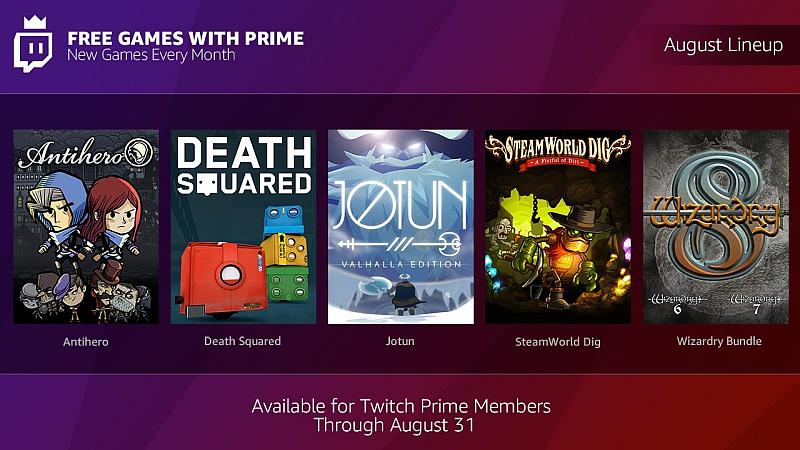 List of free August games anyone with Twitch Prime can get for free:
The Wizardry Bundle
Jotun
Antihero
SteamWorld Dig
Death Squared
How To Get August Prime Games for free:
To get all the games listed above, just subscribe to Amazon Prime (that also includes Twitch prime) FOR FREE. After the initial free month (that you can cancel anytime), Twitch Prime costs $10.99 per month, so if you plan to "snatch and cancel", don't forget to unsubscribe!
Follow these step-by-step instructions to grab your free games now!
Be sure that your Amazon Prime account has been enabled with Twitch Prime (you'll need to connect your Twitch account to your Amazon account).
Head over to https://www.twitch.tv/ and log-in to the Twitch account that you have enabled Twitch Prime on.
Click on the crown icon in the top right of the page.
Scroll to each free game and claim the offer. You'll need to install the Twitch Desktop App to get to your games.
That's it! Enjoy!