---
Epic Games is giving away FREE copies of Darksiders Warmastered Edition, Darksiders 2 Deathinitive Edition and Steep for one week, starting today and lasting until January 9th 2020.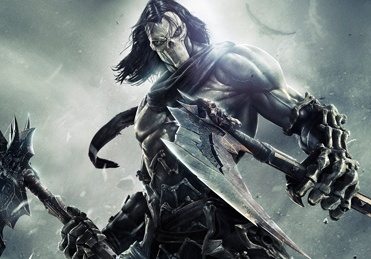 With dozens of games already given away this year, Epic has announced 12 Days of Free Games, with more free games to be given away every single day during the whole 2019 – and then some! After not 12, but 13 games, Epic continued to surprise everyone by announcing three more free games, Darksiders Warmastered Edition, Darksiders 2 Deathinitive Edition and Steep, added today and available for free until January 9th.
Follow us on Twitter, Facebook or Steam to get a reminder when the next freebie launches!
ABOUT THE FREE GAMES:
Darksiders Warmastered Edition: Deceived by the forces of evil into prematurely bringing about the end of the world, War – the first Horseman of the Apocalypse – stands accused of breaking the sacred law by inciting a war between Heaven and Hell. In the slaughter that ensued, the demonic forces defeated the heavenly hosts and laid
Darksiders 2 Deathinitive Edition: Become the terrifying force which everything fears but nothing can escape. Awakened by the End of Days, Death, the most feared of the legendary Four Horsemen embarks on a quest to redeem his brother's name. Along the way, the Horseman discovers that an ancient grudge may threaten all of Creation. Death lives!
STEEP – Ride a massive open world across the Alps, where the powder is always fresh and the run never ends. Defy and master the mountain alone or with friends on skis, wingsuits, snowboards and paragliders. Record and share your best stunts.
HOW TO GET DARKSIDERS, DARKSIDERS 2 AND STEEP FOR FREE:
Just head over to Epic Games Store or navigate to the games in their launcher before January 9th 2020, add the games to your cart and checkout. Simple as that. After that, the games are yours to keep, and play, forever.
---
Want more free PC games? Follow us on Twitter, Facebook or Steam to get a notification of future free game giveaways