Humble Aspyr 25th Anniversary Bundle launched on October 29 and brings up to 8 games from Aspyrs game library. Available until November 19th 2021.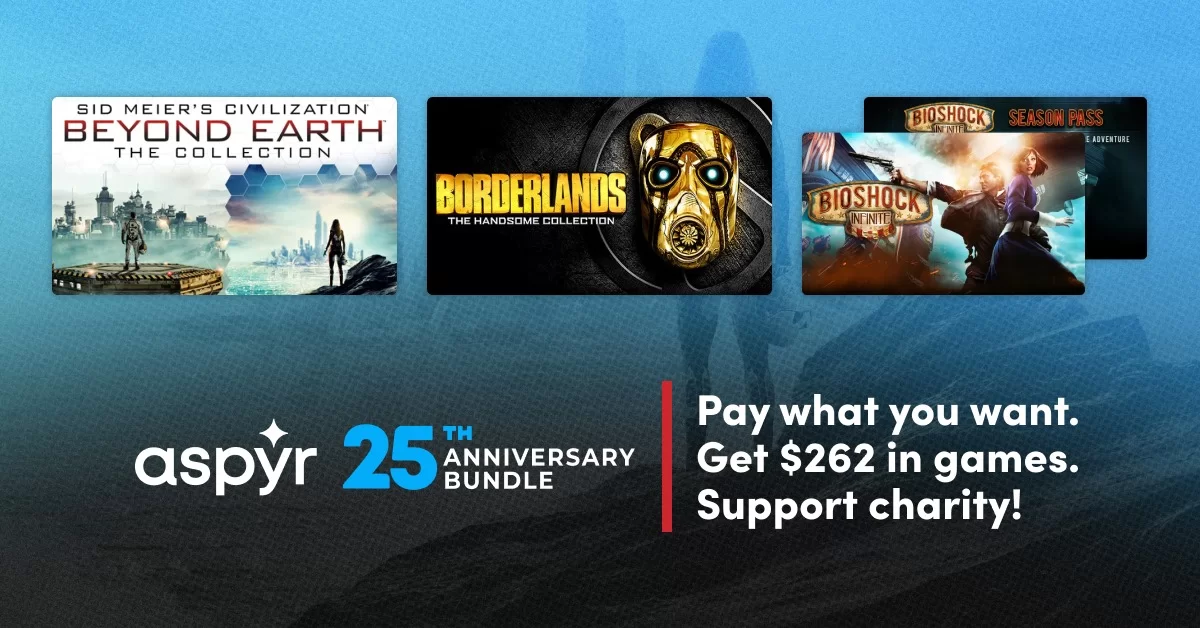 Aspyr have published some of our favorite games over the last few decades, and to celebrate 25 years of producing great games and putting them in front of gamers, we're bundling some of the best together and delivering them right to your doorstep!
Metaphorically speaking, of course. Enjoy great games like Borderlands: The Handsome Collection, Sid Meier's Civilization: Beyond Earth – The Collection, and BioShock Infinite+Season Pass.
Plus, your purchase helps support a charity of your choice!
Choose one of 3 tiers; the more you pay, the more Steam keys you get:
All games are delivered as Steam keys. Normally, the total cost for the games in this bundle is as much as $262.
Buy Humble Aspyr 25th Anniversary Bundle here
DISCLOSURE: We use affiliate links for Humble Bundle posts, so if you like what we do and want to support us, you can click on the "Adjust Donation" button at Humble to fine tune where your money goes.