---
The Humble Book Bundle: DIY Electronics 2.0 by Wiley just launched on Monday, January 27 and will be live through Monday, February 17.
Explore the world of DIY electronics with Arduino, Raspberry Pi, and BeagleBone! Build electronic circuits, microcontrollers, a mini keyboard, and much more with this bundle of ebooks from Wiley.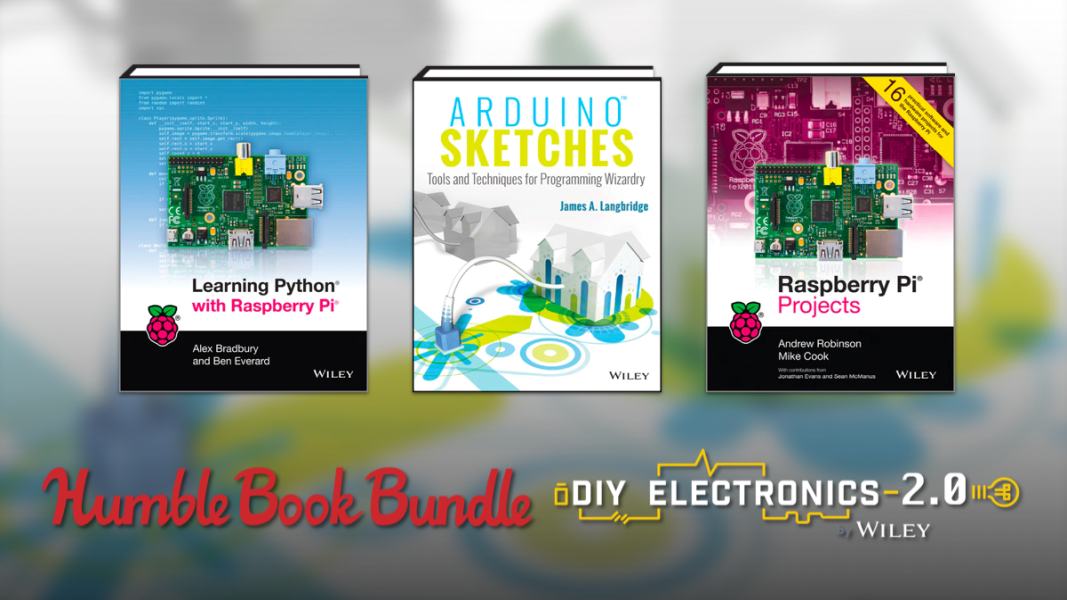 Pay $1 (about €0.90) or more. Normally, the total cost for the ebooks in this bundle is as much as $450. At Humble Bundle, you choose the price and increase your contribution to upgrade your bundle! This bundle has a minimum $1 (about €0.90) purchase.
Read them anywhere. The ebooks in this bundle are available in PDF, MOBI, and ePub formats, so they work on your computer, e-readers, iPads, cell phones, and a wide array of mobile devices!