Get a ton of great Steam games from 2022 in this PC game bundle! In case you missed Supraland, Prehistoric Kingdom, Source of Madness and more!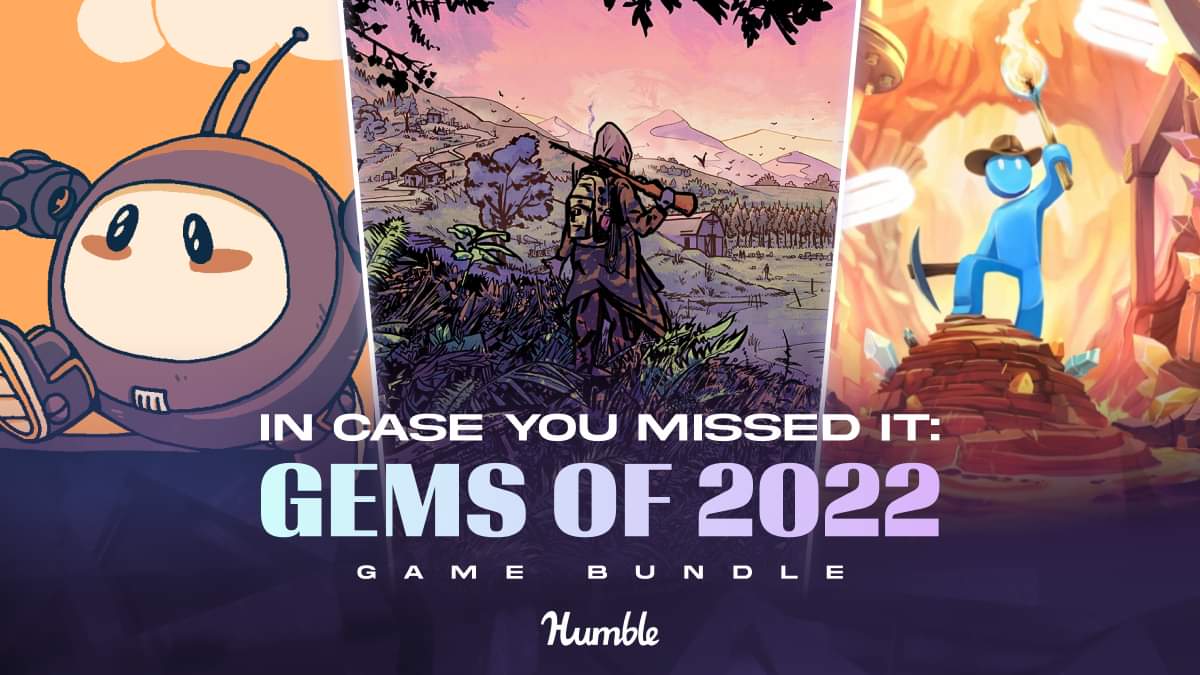 Discover some of the best, brightest gems of 2022 with this bundle of acclaimed 2022 games you might have missed!
Scavenge, survive, and snipe in the end-of-the-world wasteland of ZERO Sievert. Explore the world waiting just below the surface of the first-person metroidvania Supraland Six Inches Under. Delve into the depths of a mechanical world in Haiku, the Robot. Get a treasury of premium games you won't want to miss, and help support Global Foodbanking Network with your purchase!
TIER 1: Pay $15 or more to get 4 Steam keys in this game bundle:
TIER 2: Pay $20 or more to get 2 more Steam keys in this game bundle:
TIER 3: Pay $23 to also get Prehistoric Kingdom
All games and DLC are delivered as separate Steam keys. Normally, the total cost for the games in this bundle is as much as $159.
The Humble Gems of 2022 Bundle is available here