---
Humble Bundle Monthly November 2016 is finally live! The only game revealed so far was Stardew Valley, the indie hit that came out of nowhere and took everyone by surprise. At last, the remaining games have been revealed!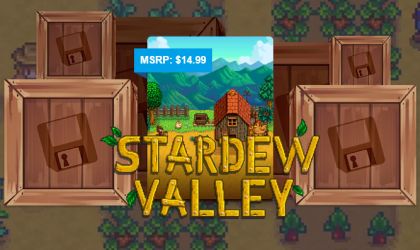 Here's what you COULD HAVE got in the Humble Bundle Monthly November 2016 (if you pre-purchased it):
Stardew Valley (Steam)
Broforce (Steam) – GO GO GO!
Rebel Galaxy (Steam)
Beyond Eyes (Steam)
Kathy Rain (Steam)
Styx Master of Shadow (Steam)
Pirate Pop Plus (Humble Monthly Debut)
Keyboard Sports  – The Final Tribute (Humble Monthly Original)
The early unlock for the December 2016 is Dragon's Dogma Dark Arisen, meaning you can spend $12 now, get the main title right now, and the rest of the mystery titles on the first Friday of December when they get revealed.
Did you get this months Humble Monthly? What do you think? Let us know in the comments below!