Get Warhammer 40,000: Chaos Gate – Daemonhunters and 7 more great Steam keys with Humble Choice
 for just $11.99 / €9,99!
Humble Choice May 2023 is available to buy from May 2nd 2023 to June 6th 2023.
This month's Humble Choice features 8 games, including some highly anticipated titles as well as some hidden gems that you may have missed. Let's take a closer look at what's included in this month's bundle:
First up, we have Warhammer 40,000: Chaos Gate – Daemonhunters. This tactical RPG lets players take command of an elite squad of Space Marines as they battle against the forces of Chaos. With challenging turn-based combat, deep customization options, and a rich lore to explore, Chaos Gate is a must-play for any fan of the Warhammer 40,000 universe.
Next, we have Spiritfarer®: Farewell Edition, an emotional and heartwarming game about saying goodbye to the departed. In Spiritfarer, players take on the role of a ferryman who helps souls transition from life to the afterlife. With gorgeous hand-drawn visuals, a moving story, and engaging gameplay mechanics, Spiritfarer is a game that will stay with you long after you've finished playing.
Also included in this month's Humble Choice is Bendy and the Dark Revival, a horror game that puts players in the shoes of a young girl named Audrey as she navigates through a twisted and terrifying world of ink and shadows. With its unique art style and eerie atmosphere, Bendy and the Dark Revival is a game that's sure to give you goosebumps.
If you're looking for a game to play with a friend or loved one, you'll definitely want to check out Operation Tango. This cooperative spy adventure has players working together to complete a series of daring missions, using their wits and gadgets to outsmart the enemy. With its clever puzzles and fun gameplay mechanics, Operation Tango is a great choice for anyone who loves playing games with friends.
Other games in this month's Humble Choice include Windjammers 2, a fast-paced arcade sports game that's perfect for fans of retro gaming; Builder Simulator, a simulation game that lets you design and construct your own buildings and structures; Behind the Frame: The Finest Scenery, a relaxing and immersive puzzle game that's all about painting and creativity; and The Invisible Hand, a strategy game that lets you play as a Wall Street trader, using your skills to manipulate the global economy.
You can claim these games at the Humble Choice page.
Plus, get extra games with the Humble App: Discover something bold, fascinating, and new in a growing library of great Humble Games titles, including recent releases like SIGNALIS, Ghost Song, and Moonscars.
---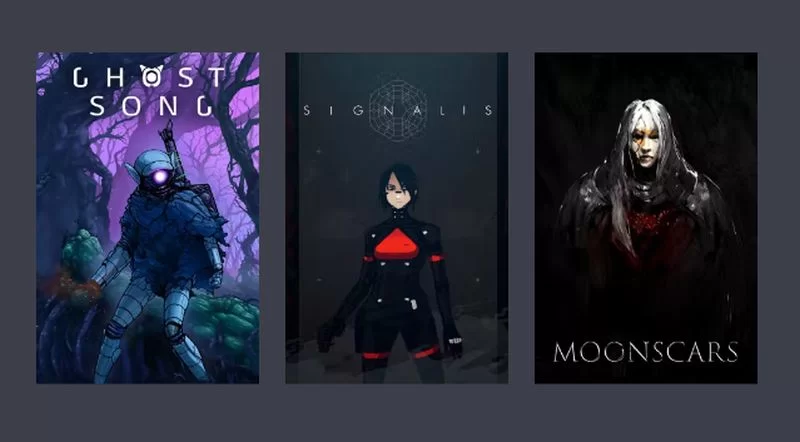 The Humble Games Collection (Ex Humble Trove, now with a non-optional launcher) debuted in February with these acclaimed titles from Humble Games, with more games added monthly:
Forager
Wizard of Legend
Dodgeball Academia
Unsighted
Void Bastards
Moonscars
Signalis
Ghost Song and many more
Choice members will be able to access the titles in the Humble Games Collection by downloading the new Humble app for Windows PC. (Note that you'll lose access to these games if you skip a month or cancel your membership.) Check out our new Humble Games Collection page to learn more, and keep an eye out on the Humble site for more details in the weeks ahead.