Humble Game Bundle: Untold Tales of Adventure is live! Pay what you want and score $160+ worth of awesome PC Steam adventure games including Bang-on Balls and Arise: a Simple Story.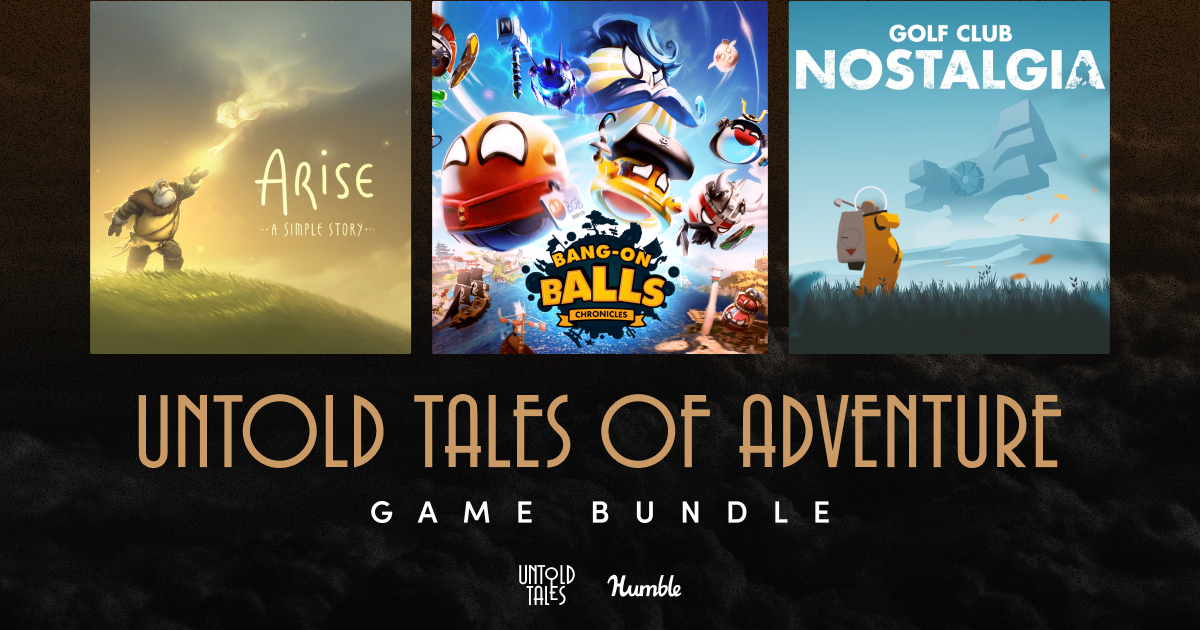 Explore the unique, story-rich worlds of indie publisher Untold Tales! Bounce around history on a chaotic quest of open-world exploration and destruction in Bang-On Balls: Chronicles. Play one last game among the ruins of Earth—now a golf course for the ultra-rich—in the dystopian sports puzzler Golf Club Nostalgia. Manipulate time and reshape your surroundings in the emotional, bittersweet Arise: A Simple Story, and much more, and help support One Tree Planted and the charity of your choice!
Choose one of 3 tiers; the more you pay, the more Steam keys you get:
All 10 games are delivered as separate Steam keys. Normally, the total cost for the games in this bundle is as much as $162. This PC game bundle is live until October 5th 2023.
Buy the Humble Game Bundle: Untold Tales of Adventure here
DISCLOSURE: IndieGameBundles uses affiliate links for Humble Bundle posts. That means that if you buy anything from Humble Bundle, a small percentage might go to us! This helps us pay the rising costs of running this site and we use any extra leftovers for pizza, dog food and video games. What, we're simple people.