---
Here's the complete list of games featured in Humble Monthly Bundle for November 2019:
Call of Duty: WWII
Crash Bandicoot N. Sane Trilogy
Spyro Reignited Trilogy
Shenmue 1 & 2
11-11: MEMORIES RETOLD
SYNTHETIK
Evergarden
Operator by Green Fly Studios (Humble Original)
---
You can buy the Humble Monthly for November 2019 here and immediately get Call of Duty: WWII, Crash Bandicoot N. Sane Trilogy, and Spyro Reignited Trilogy + tons of other Steam games once the full bundle launches early November.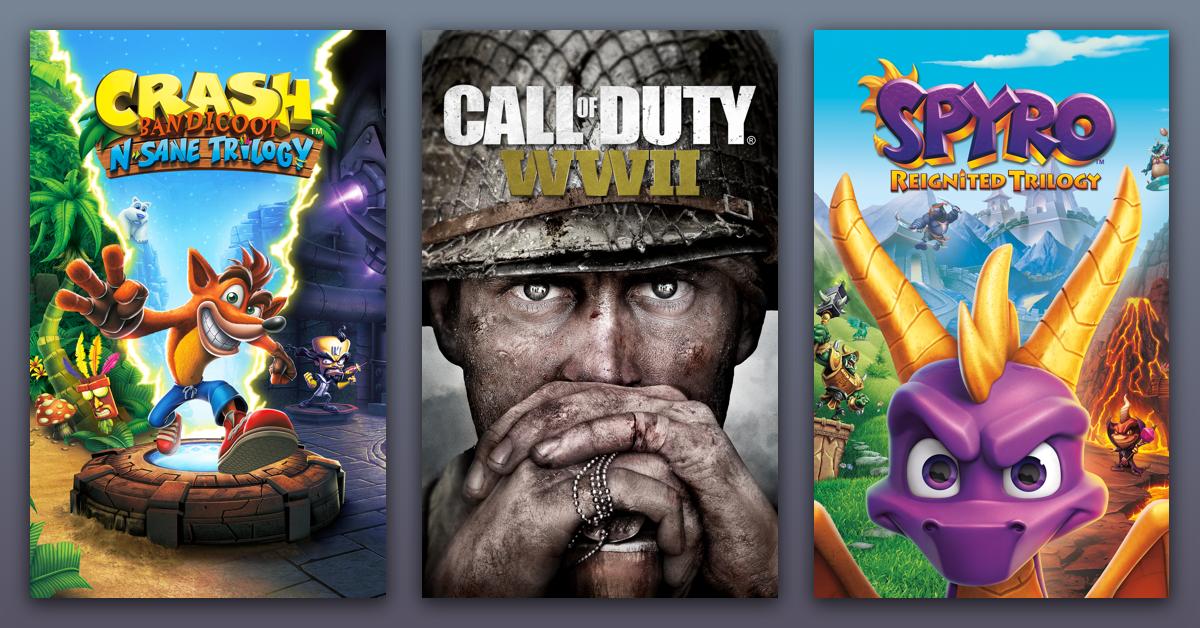 ---
So what is Humble Monthly?
Humble Monthly is a curated bundle of games sent to your inbox every month. Each month offers over $100 worth of games for just $12! One or two games are revealed early and the rest of the games are "mystery" titles, with the full line-up revealed once the bundle launches.
Warning to all newcomers to Humble Monthly; after the full line-up has been revealed, it will no longer be possible to buy it.
However, every game is yours to keep forever, and 5% of each month's proceeds support charity. All subscribers receive 10% off in the Humble Store and exclusive access to the Humble Trove of over 60 DRM-free games including all Humble Originals and some indie classics like Limbo, The End is Nigh, Shadowrun Returns, Dustforce DX, Strike Suit ZERO and more
---
If you're already a Humble Monthly subscriber, please share your thoughts in the comments below and help others decide whether this curated subscription is worth $12 a month or not.
To get a taste of what kind of games end up in Humble Monthly, check out the list of past Humble Monthly Bundles.