Put on your virtual reality goggles, step into the game and get up to 7 VR games for Steam, starting from $10. Available until December 17th 2022.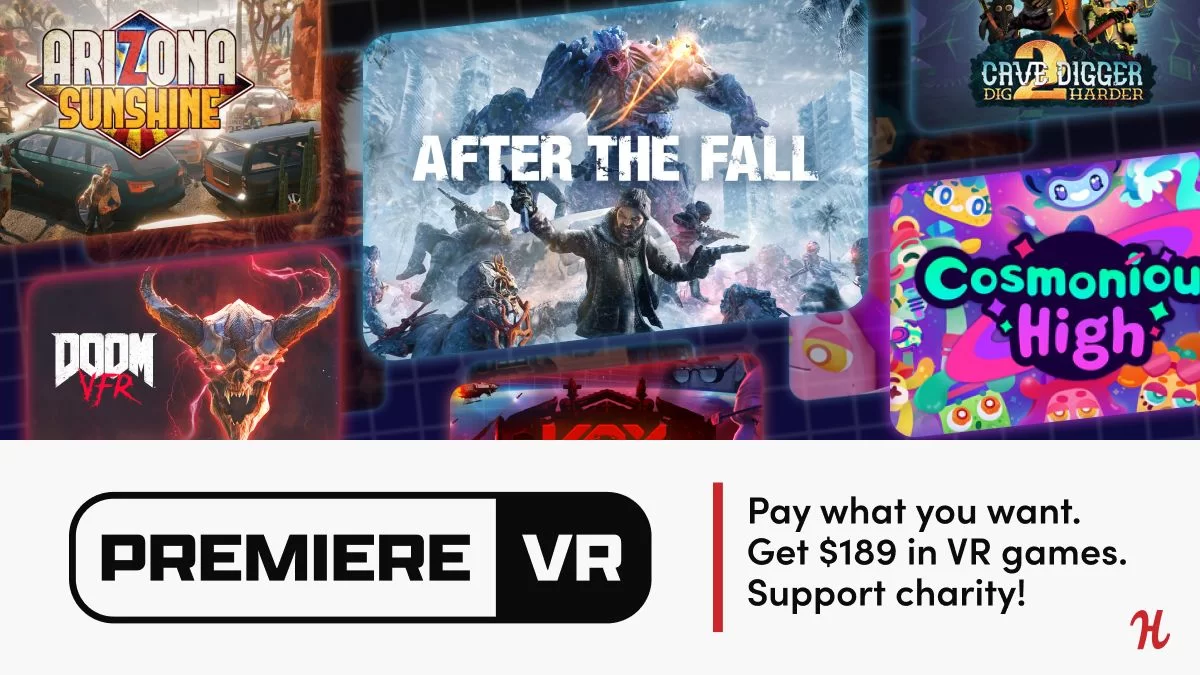 Delve into some of the best game experiences virtual reality has to offer with this bundle of acclaimed VR hits and player favorites!
Team up and survive an ice-cold world filled with ferocious undead in After the Fall. Experience the fast, brutal, iconic FPS gameplay of the DOOM series in DOOM VFR.
Save your alien high school from cosmic chaos in the vibrant Cosmonious High, and more, and choose how much of your purchase helps us support Starlight Children's Foundation below!
TIER 1: Pay $10 or more to get;
TIER 2: Pay $25 or more to get;
All games are delivered as Steam keys. Normally, the total cost for the games in this bundle is as much as $189. You need to have a VR device to play most of these games.
The Humble Premiere VR Game Bundle is available here