IT Security Bundle (CISA, CISSP & CISM Certification Training)
Jumpstart or Grow Your Career Fighting Cyber Crime with These 3 Essential Security Certifications
Master the advanced techniques required to protect network resources from external threats with the IT Cyber Security bundle. Built around industry best-practice guidelines, the IT Cyber Security bundle consists of three in-depth courses. Each course has been designed to address real world challenges, so that the technologies and techniques covered can be applied to any situation.
Develop a comprehensive understanding of internal & external security provisioning in 3 courses
Study the information systems audit process
Understand the principles of access control
Establish & maintain an information security governance framework
Learn via a series of instructor-led videos & self-study manuals
Discuss topics w/ other students in the networking facilities
Improved your job prospects once you sit for qualifications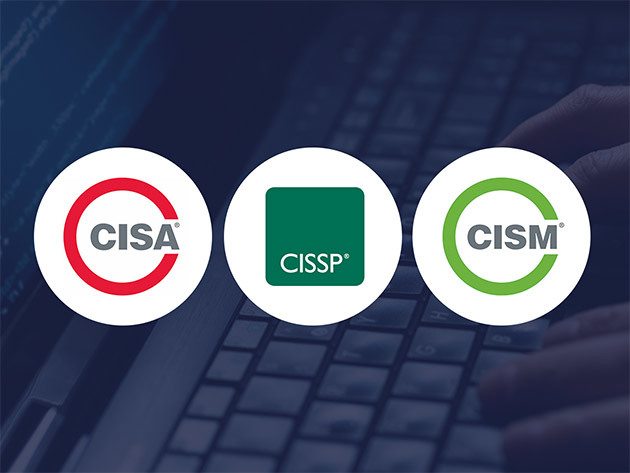 CISA: The Cybersecurity Information Sharing Act is a United States federal law designed to "improve cybersecurity in the United States through enhanced sharing of information about cybersecurity threats, and for other purposes".
CISSP: Certified Information Systems Security Professional (CISSP) is an independent information security certification governed by the International Information Systems Security Certification Consortium.
CISM: Certified Information Security Manager (CISM) is a certification for information security managers awarded by ISACA (formerly the Information Systems Audit and Control Association).
Grab this IT Security bundle for an extremely low price at IGB Deals!