---
4.8/5 Stars on App Store! The Fast & Easy Way to Learn a New Language with Real-Life Words, Naturally Voiced Audio and Video Clips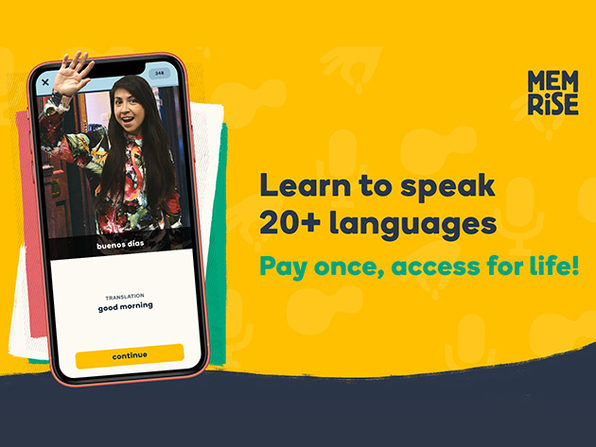 You probably tried learning a new language before. It was hard or boring…or both. Do you know what's weird, though? We've ALL learned a language once! Sure, it took a bit of time, but all good things in life do.
You can buy a lifetime access to Memrise for 28% less at IGB DEALS and StackSocial.
Memrise created a 3-step approach to learning that helps you acquire a new language like you did the first time around: naturally. This smart learning app adapts to every individual learner creating a learning path that has just the right level of challenge, so you stay motivated and make progress faster. Learn through real-life words and phrases, naturally-voiced audio and video clips, and no strict grammar rules. You'll be speaking your new language in no time!
Choose from 22 languages
Learn real-life words & phrases
Listen & learn from real locals; understand a new language in real-world contexts
Set daily goals & learning reminders
Join leaderboards to compete against other learners
Gain the confidence to speak
Reviews
Google Play: "Best App – Google Play Awards 2017"
CNET: "Best [app] for learning to speak casually in a new language."
Conde Nast Traveler: "Memrise's learning tools help you to pick up tone, pronunciation, and cadence."
Get a lifetime subscription to Memrise for 28% less with this deal from IGB DEALS