5 Prince of Persia games are included in this awesome Black Friday Prince of Persia Complete Pack! For those less familiar with the series, he franchise is built around a series of action-adventure games focused on various incarnations of the eponymous and good looking prince.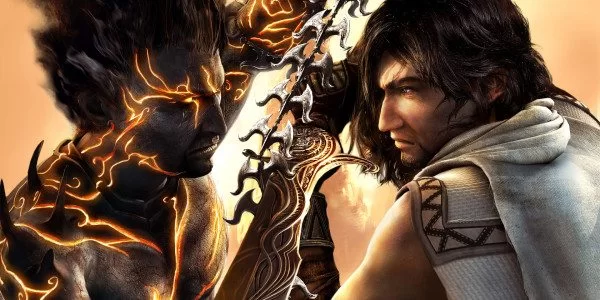 Two of the latest franchise reboots are included in Prince of Persia Complete Bundle. The Sands of Time was an instant success, although it suffered from lower-than expected sales. Warrior Within has, on the other hand, very dark atmosphere and heightened level of violence. For The Two Thrones, the developers and artists tried to strike a balance between the light, cartoon-like tones of Sands of Time, and the grittier mediums of Warrior Within. The Forgotten Sands come as an interqual filling in some of the narrative gap between Sands of Time and Warrior Within.
The critically acclaimed series returned with an all-new epic journey in another reboot in 2009. With a whole new Prince, storyline, open world environments, combat style, signature illustrative graphical style and the addition of Elika, a deadly new ally, Prince of Persia brought the franchise to new heights of deadly acrobatic artistry.
Prince of Persia Complete Pack includes:
Prince of Persia
Prince of Persia: The Forgotten Sands Digital Collector's Edition
Prince of Persia: The Sands of Time
Prince of Persia: The Two Thrones
Prince of Persia: Warrior Within
Grab Prince of Persia Complete Pack over at Gamersgate for $11.99!
For more Gamersgate Spring Sale deals visit our Super Savings article!