Epic Games is giving away FREE copies of a rouge-lite platform adventure Rogue Legacy for one week. Get this game at Epic before April 14th and keep it forever!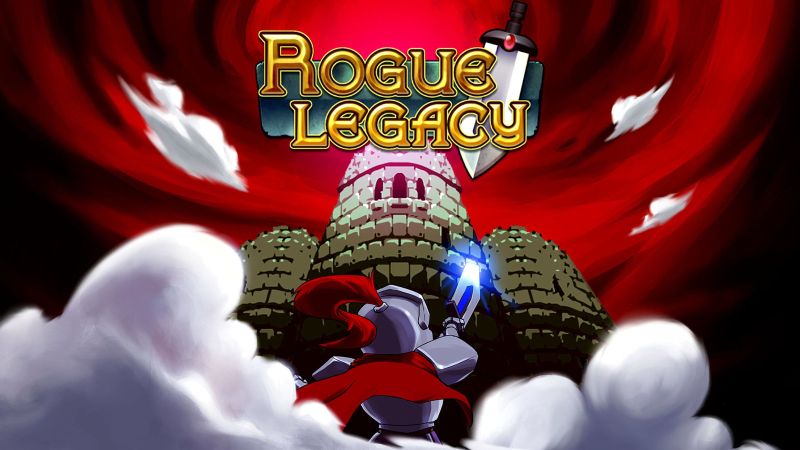 Epic has announced that they will keep the weekly free game giveaways even in 2022 so make sure to follow us on Twitter, Facebook or Steam to get a reminder when each new free game giveaway launches!
---
ABOUT THE GAME:
If you really want to READ about this game though, then you should check out our bullet list below.
Here's what Rogue Legacy IS:
A procedurally generated adventure. Explore new castles with every life.
Rogue-lite. Your character dies, but with each passing your lineage grows and becomes stronger.
Tons of unique traits that makes each playthrough special. Ever wanted to be dyslexic? Now you can!
More than 8 classes to choose from (9)! Each class has unique abilities that change the way you play the game.
Over 60 different enemies to test your skills against. Hope you like palette-swaps!
Massive, expandable skill tree. Rack in the loot to upgrade your manor and give your successors a cutting edge.
Oh yeah, there's a Blacksmith and an Enchantress shop but we forgot to show them in the trailer…
Equip your heroes with powerful weaponry and armor. Or gain new abilities like flight, dash, and air jumping.
Tons of secrets and easter eggs to uncover… or are there? Yes there are.
Got a controller? Play with a controller. Big Picture ready.
Clowns.
HOW TO GET THIS FREEBIE:
Just head over to Epic Games Store or navigate to the game in their launcher before April 14th 2022, add the game to your cart and checkout. Simple as that. After that, the game is yours to keep, and play, forever. Make sure to check in next Thursday for the next Epic Games Store freebie.
---
Want more free PC games? Follow us on Twitter, Facebook or Steam to get a notification of future free game giveaways
To see what other free games we wrote about, check out the Freebies category