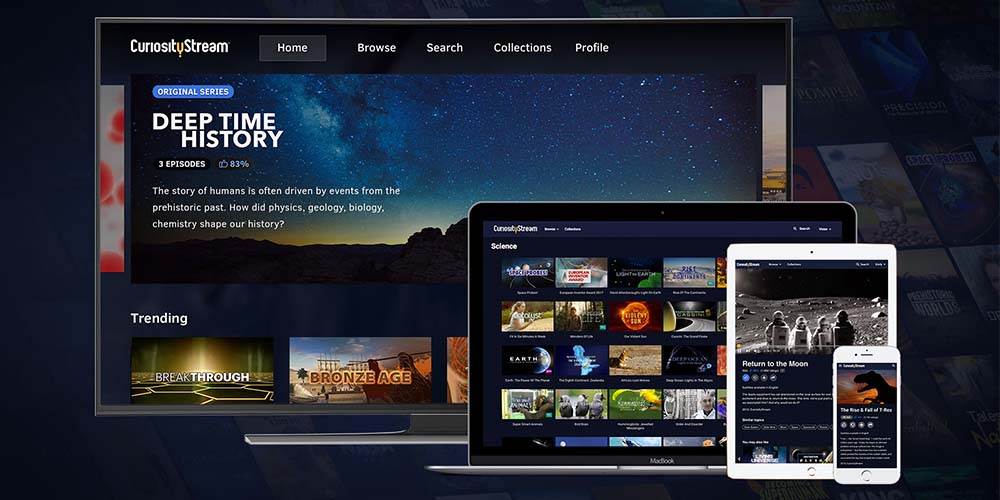 Whether you're traveling, commuting, or at home, keeping your online information secure is more critical than ever. The CuriosityStream + KeepSolid VPN Unlimited Lifetime Subscription Bundle brings you a lifetime of streaming and cybersecurity, giving you access to quality content while also taking control of your digital privacy. Plus, these two subscriptions are now further price-dropped for the next few days for Pre-Black Friday Doorbusters.
Rated 4.7 out of 5 stars on the Apple Store and 4.3 out of 5 stars on Google Play, CuriosityStream brings a wealth of knowledge straight to your screen—whether you're watching on a TV screen, a desktop, a mobile device, or a tablet. With thousands of documentaries at your disposal and various categories (think history, nature, science, exclusive originals, and so much more), you'll have plenty of award-winning content to add to your viewing list. New documentaries are also added weekly, so you'll never run out of new features to watch and will always have the latest content from around the world. As stated by Flixed, "…CuriosityStream's solid catalog of documentaries gives people who want fact-based programming a home."
Going hand in hand with the popular on-demand viewing destination is a lifetime subscription to KeepSolid VPN Unlimited. Voted Laptop Review Pro's Best VPN for Laptop, the top-rated VPN platform, comes with over 400 secure VPN worldwide servers and provides you with bank-level, military-grade AES 256-bit encryption. Access to 80+ locations and seamless server switching without impacting connectivity allows speedy correspondence that keeps your data private and safe. Its zero-log policy will also enable you to browse incognito—a feature often lacking in some VPNs—on any website, without limitations.
While The CuriosityStream + KeepSolid VPN Unlimited Lifetime Subscription Bundle is typically priced at $449, you can get access today for only $179.00 with no coupon code needed. The discount is taken automatically at checkout. Keep your online presence safe or give the gift of entertainment and security with this fantastic bundle.
Prices subject to change.