---
Scrivener for Windows, The Award-Winning Writing App Used by New York Times Best-Selling Authors is 50% off at IGB DEALS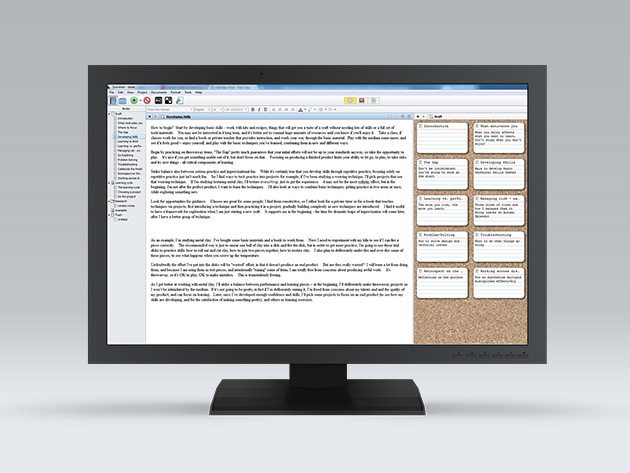 Ever tried writing a novel in Microsoft Word? Trust us, you don't want to. That's why writing professionals around the world use Scrivener, the word processor and project management tool that stays with you from your first, unformed idea all the way through to the final draft. As you're writing, outline your ideas, take notes, and view research all at once. Scrivener takes all the tools you have scattered around your desk and makes them available in one application.
View & edit different sections of your writing in isolation or as a whole
Take a "snapshot" of a document, then edit & rewrite knowing you can restore an earlier revision at any time
Easily storyboard & rearrange your project
Utilize the fully-featured outliner to take control of the structure of your work
Switch to scriptwriting mode for automatic or custom formatting—then export to a dedicated scriptwriting program such as Final Draft
Use the name generator to create pseudonyms for interviewees or names for fictional characters
Automatically back up your projects as zip files each time you open or close them
Get Scrivener for Windows at IGB DEALS for 50% off!